News
De La Rue Partners with HM Government of Gibraltar to launch new £5 note
News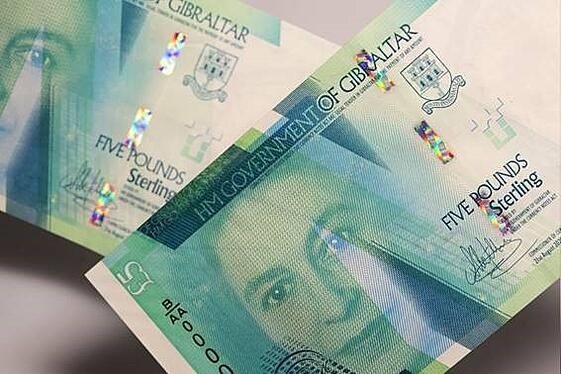 CWEIC Strategic Partner De La Rue have partnered with HM Government of Gibraltar on their new £5 banknotes.
The new £5 entered circulation today, replacing the previous, larger £5 notes. It has been designed in a vivid green colour, using a modern typeface and with a vignette image depicting the Windsor suspension bridge on the reverse of the note. The size has been reduced to more closely match other £5 banknotes circulating in the UK.
A new PUREIMAGE™ thread was added to the note with a the denomination visible in the thread as microprint. This represents the 8th banknote issued on this increasingly popular and customisable thread. De La Rue's GEMINI™ ultraviolet feature can be found on the front of the note and a see-through feature is visible on the reverse.