News
Delegates Gather for Two Days of Networking And Discussions Around Key Commonwealth Priorities
News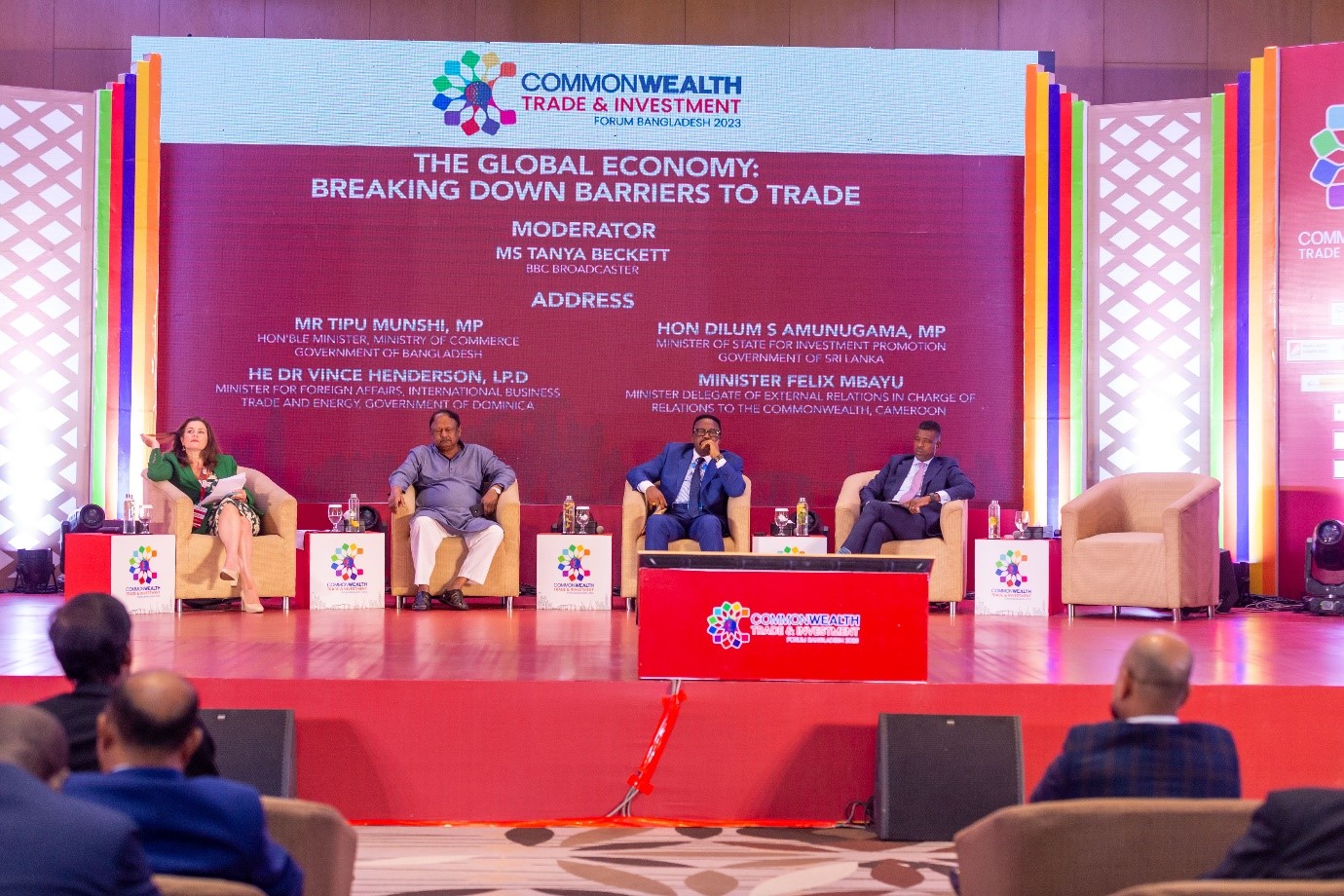 From September 13th to 14th, a gathering of 300 delegates from 30 Commonwealth nations and beyond convened in Dhaka for the inaugural Commonwealth Trade and Investment Forum.
Conducted through collaboration between the Commonwealth Enterprise and Investment Council (CWEIC) and partners such as the Bangladesh Investment Development Authority (BIDA), Ministry of Foreign Affairs, and ZI Foundation, and under the guidance of Mr Salman F Rahman, the Forum provided a platform to highlight the potential for strengthening trade and investment ties between the Commonwealth and Bangladesh.
Following the opening ceremony held at the Bangabandhu International Conference Center, delegates gathered at the InterContinental Hotel in Dhaka to further engage in networking and participate in expert-led discussions on critical Commonwealth priority areas.
The Prime Minister's Private Industry and Investment Adviser, Salman F Rahman, addressed CTIF in the "The Bangladesh Opportunity – Commonwealth Partnerships" panel discussion and commented: "Bangladesh is a well-positioned country among the Global South economies. The Bay of Bengal is emerging as a critical region in the competition for control of sea lanes and global trade. Economies under the umbrella of the Commonwealth can leverage the opportunities for trade or setting up manufacturing units".
CWEIC was delighted to welcome so many Strategic Partners from our network to contribute to the panel discussions on crucial Commonwealth focus areas. Speakers were drawn from all five regions of the Commonwealth; Africa, Asia, the Caribbean and Americas, Europe, and the Pacific.
Sessions included:
– "The Bangladesh Opportunity" – Commonwealth Partnerships
– The Global Economy: Breaking Down Barriers to Trade
– Mental Health in the Workplace: Creating a Positive Working Environment
– Commonwealth Ministerial Panel: Attracting Investment, Commonwealth Expertise
– Banking and Professional Services: Enhancing Access
– Cameroon Opportunities NDS30
– Tech and Change: Commonwealth Innovation
– Pharmaceuticals and Public Health
– SMEs: Formalising and Internationalising
– Green Financing and Sustainable Economic Growth
– People to People Connectivity and Tourism
– Securing Global Supply Chains
CWEIC was also privileged to host Ministers from across the Commonwealth who actively participated in the Forum's proceedings, engaged in various bilateral meetings, and met with members of the business delegations from across the Commonwealth and beyond. The distinguished Ministers were also formally welcomed at the Bangladesh National Parliament. Ministers were in attendance from: Bangladesh, Cameroon, Dominica, Lesotho, Togo, Tuvalu, Sri Lanka, and Uganda.
Photographs of the Commonwealth Trade and Investment Forum can be found on CWEIC's Flickr page.