News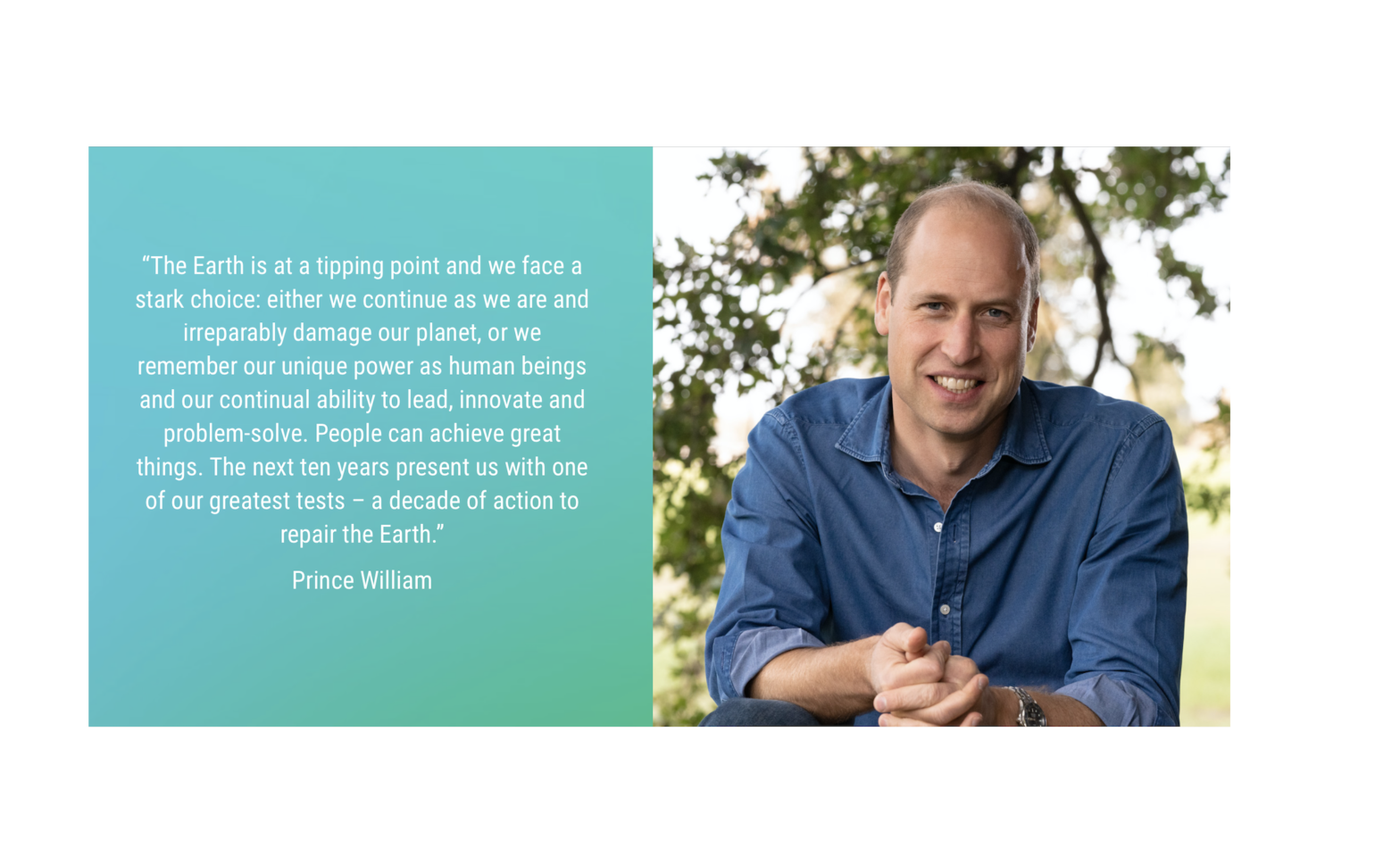 Prince William has launched the most prestigious global environment prize in history, as the five challenges at the heart of The Earthshot Prize are unveiled. This new global prize for the environment will incentivise change and help to repair our planet over the next ten years – a critical decade for the Earth.
The launch comes after two years of work by Prince William and The Royal Foundation of The Duke and Duchess of Cambridge to develop a project which will support the global effort to protect and restore the environment. As well as identifying evidence-based solutions to the biggest environmental problems the planet faces, The Earthshot Prize aims to turn the current pessimism surrounding environmental issues into optimism that we can rise to the biggest challenges of our time.
The Earthshot Prize is the biggest initiative to date from both Prince William and The Royal Foundation and was first introduced on 31st December 2019. Since then a global coalition of individuals, businesses and organisations has been established to maximise the impact of the Prize – a coalition that will continue to grow over the coming months and years.
The five Earthshots unveiled today are:
Protect and restore nature
Clean our air
Revive our oceans
Build a waste-free world
Fix our climate
Every year from 2021 until 2030, Prince William, alongside The Earthshot Prize Council which covers six continents, will award The Earthshot Prize to five winners, one per Earthshot.
Nominations will open on 1st November, with over 100 nominating partners from across the world being invited to submit nominations of those individuals, communities, businesses and organisations who could win The Earthshot Prize. Nominators will include the Global Alliance but also academic and non-profit institutions from across the world who have been selected for their ability to identify the most impactful solutions to the Earthshots.
An awards ceremony will take place in different cities across the world each year between 2021 and 2030, at which the five winners for each of the Earthshots will be selected from 15 finalists. The first awards ceremony will take place in London in autumn 2021.
Read more here.