News
Foreign Minister of Bangladesh Attends CWEIC Board Meeting
News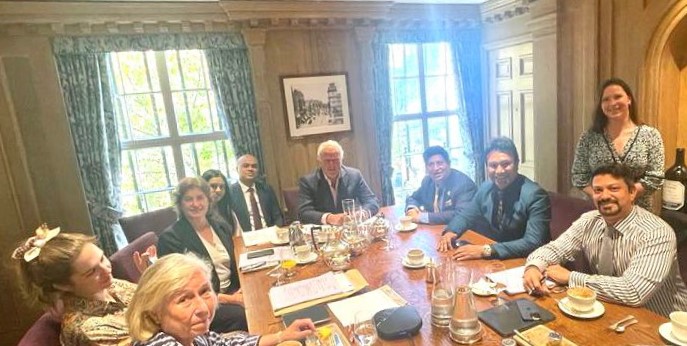 Last week, H.E. Dr. A. K. Abdul Momen, the Honourable Foreign Minister of Bangladesh, attended the CWEIC board meeting in London. During the meeting, he was invited to engage in discussions regarding the advancement of relations with the Government of Bangladesh and the Bangladesh business community. This visit follows the successful conclusion of the Commonwealth Trade and Investment Forum in Dhaka the previous month, where the Foreign Minister's support played a vital role in its success.
The Foreign Minister provided the board with an overview of the Bangladesh economy, the government's growth plans, and the upcoming elections' potential impact on the business community. There was mutual agreement on the importance of holding peaceful and fair elections, with the Minister assuring his commitment to this endeavour.
Furthermore, the discussion centred on the launch of the CWEIC Bangladesh Hub Office, which will be the primary operational focus in Bangladesh. A Country Director will be appointed to spearhead these efforts.
The conversation then shifted towards CWEIC's support for Bangladesh in attracting increased foreign direct investment (FDI) and identifying new export markets for its leading corporate entities. A proposal outlining this collaborative work will be developed and shared with the Government.
CWEIC extends its thanks to H.E. Dr. A. K. Abdul Momen, for his support in Bangladesh and the continued engagement with the Commonwealth business community, and we look forward to a fruitful relationship.