News
Lord Marland calls upon the Prime Minister of Cameroon
News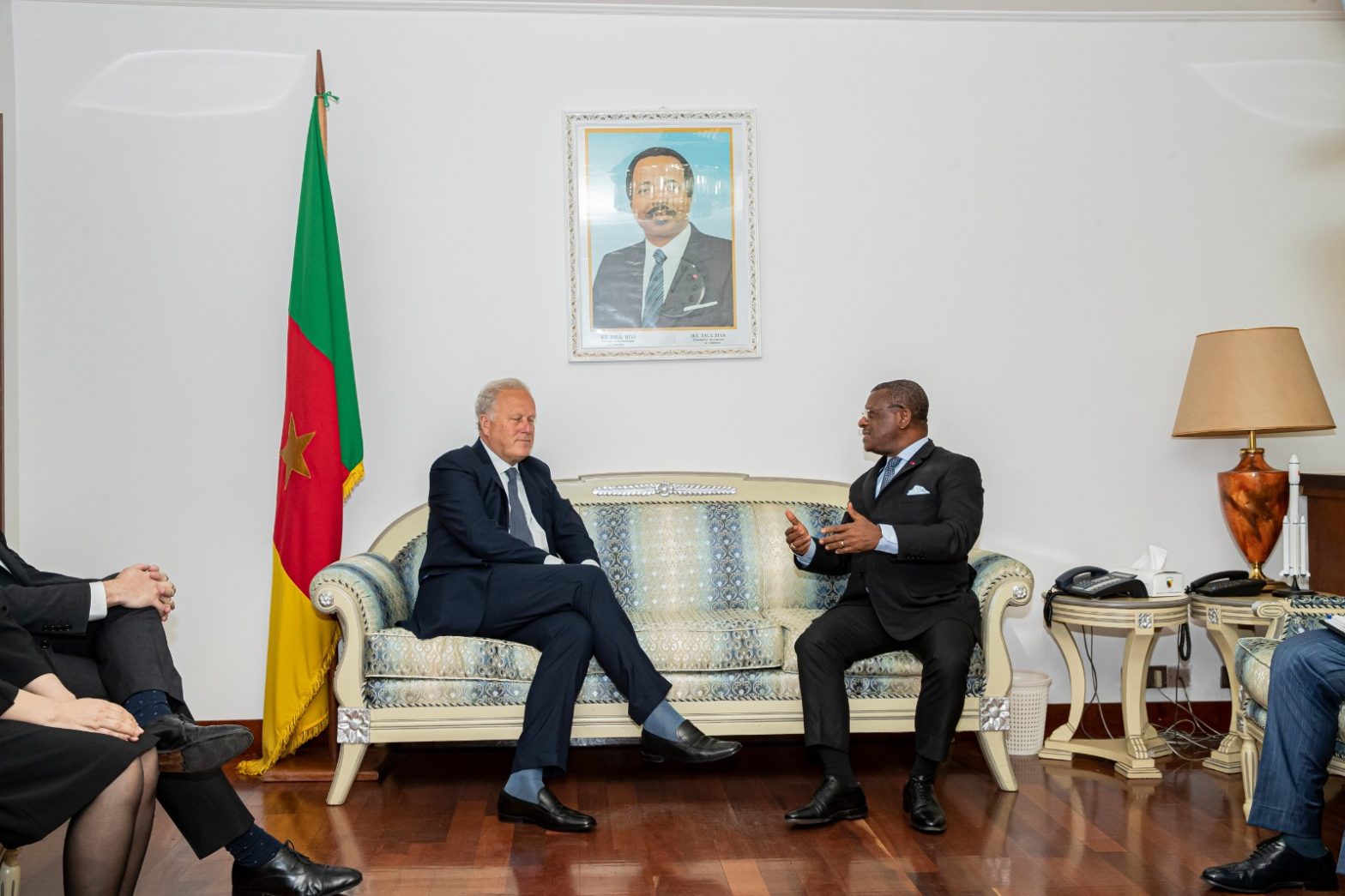 Lord Marland was delighted to call upon the Prime Minister of the Republic of Cameroon, H.E Chief Dr Joseph Dion Ngute, to discuss the launch of the CWEIC Cameroon-Gabon Regional Hub. We are grateful for the Prime Minister's time and enthusiasm for promoting Cameroon-Commonwealth relations. We are excited to continue developing our relations with the Cameroon government and explore areas of mutual cooperation.
While celebrating CWEIC's Strategic Partnership with the Government of Cameroon, we are excited to announce three new Strategic Partners from the Cameroon public and private Sector. They include Dashaco Holdings Africa, Cameroon Water Utilities Corporation (CAMWATER), and KMN Law Firm, who will also join the Commonwealth Legal Network.
The CWEIC network is growing to deliver on the promises of the "Commonwealth Advantage" for shared prosperity.