News
Lord Marland takes part in business roundtable hosted by the India Global Forum
News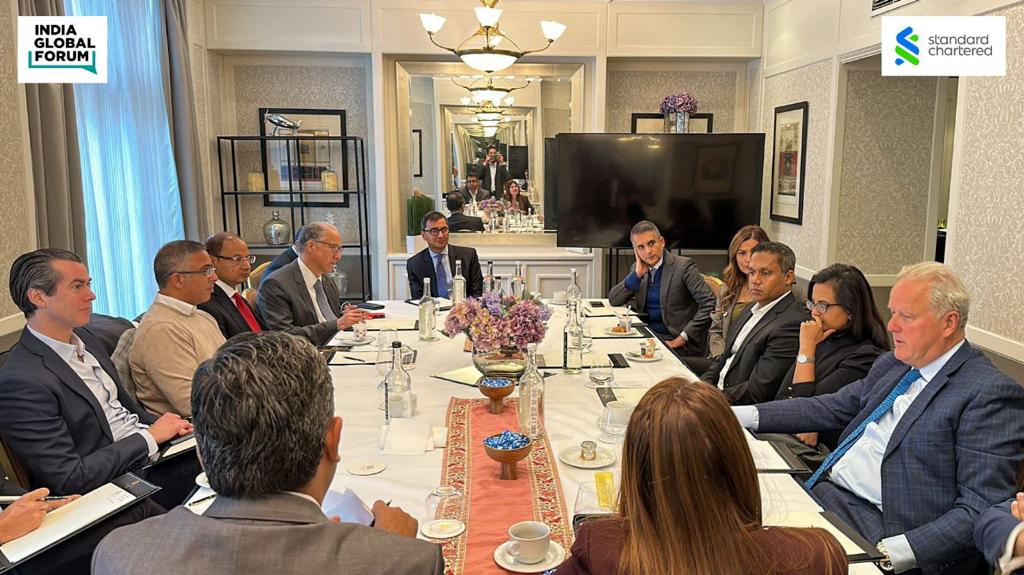 Lord Marland was delighted to take part in a roundtable hosted by the India Global Forum as part of their Global Leadership series in partnership with Standard Chartered Bank.
The Global Leadership Series convenes corporate and policy leaders to focus on global challenges that are affecting businesses, key strategies used by businesses to adapt to these challenges, as well as opportunities to further alliances and a shared vision of sustainable business development.
This roundtable focused on "Unlocking Economic Synergies with Dynamic Cross-Country Partnerships". As globalisation becomes the new reality for all countries, governments and businesses alike are evolving in terms of their investment strategies and newer cross-country partnerships. The roundtable took a closer look at India, the UK, and the Gulf Cooperation Council (GCC) and the evident synergies, particularly in matters of business, trade and investments.
Thank you to Manoj Ladwa and the India Global Forum for the invitation and driving these important discussions.