News
Lord Swire calls on HE Nana Akufo-Addo, President of Ghana
News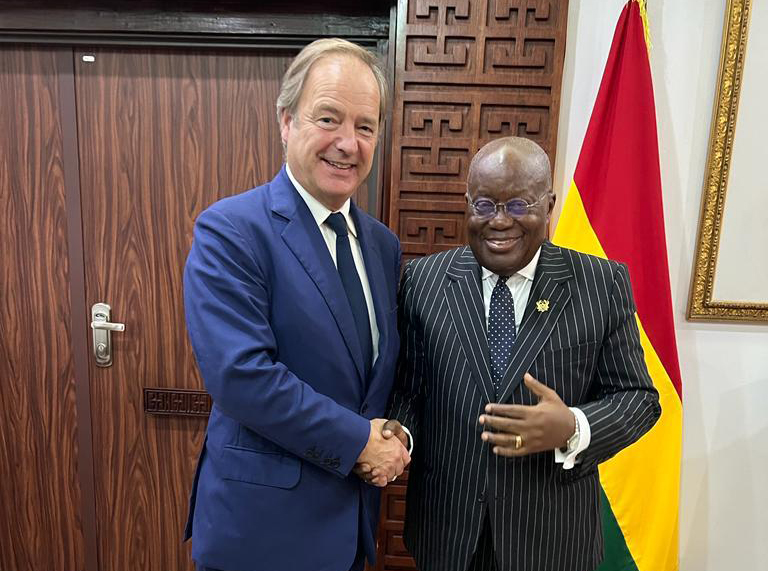 Lord Swire recently visited West Africa for the Ghana International Advisory Council and Nigeria International Advisory Council meetings.
During his trip he had the honour of calling on HE Nana Akufo-Addo, President of Ghana.  Lord Swire briefed His Excellency on CWEIC's plans for 2023 and updated him on the outcomes of the 2022 Commonwealth Business Forum in Kigali in June.  His Excellency and Lord Swire agreed to work om strengthening the relationship between CWEIC, the Government of Ghana, and the Ghanaian Business Community in 2023.
During his visit to Nigeria, Lord Swire addressed the press, calling for free and transparent elections, reflecting Commonwealth values. Throughout the remainder of the Trip, Lord Swire called on Strategic Partners and met with prospective new partners who will add strength and diversity to CWEIC's network.