News
Lord Swire joins "Keeping it Civil" podcast from Strategic Partner, Hassans
News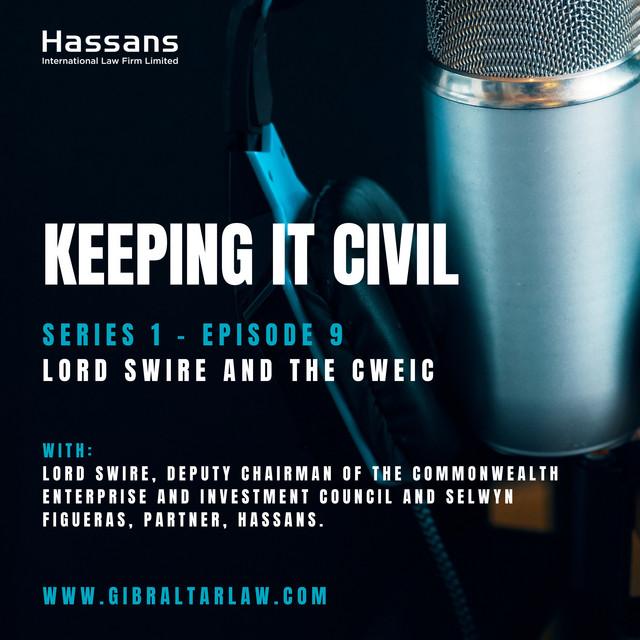 Last week, Lord Swire sat down for the "Keeping it Civil" podcast with Selwyn Figueras from our Strategic Partner, Hassans in Gibraltar. Their discussion delved into various topics, including the Commonwealth, CWEIC, the Commonwealth Legal Network, and the latest political happenings in the United Kingdom.
The podcast was recorded on the day that Northern Ireland went to the local elections, provoking a fascinating conversation in the first half of the podcast on the Windsor framework, parallels that can be drawn in the context of Gibraltar's own Brexit and the Monarchy. During the second half, the duo discuss the CWEIC and the Commonwealth Legal Network and the role that each network plays in terms of promoting trade and investment across the 56 member states of the Commonwealth.
Thank you to Hassans for welcoming Lord Swire and CWEIC to your podcast.