News
Call for Commonwealth countries to sign the "Vaccine for the Common Good Campaign" pledge
News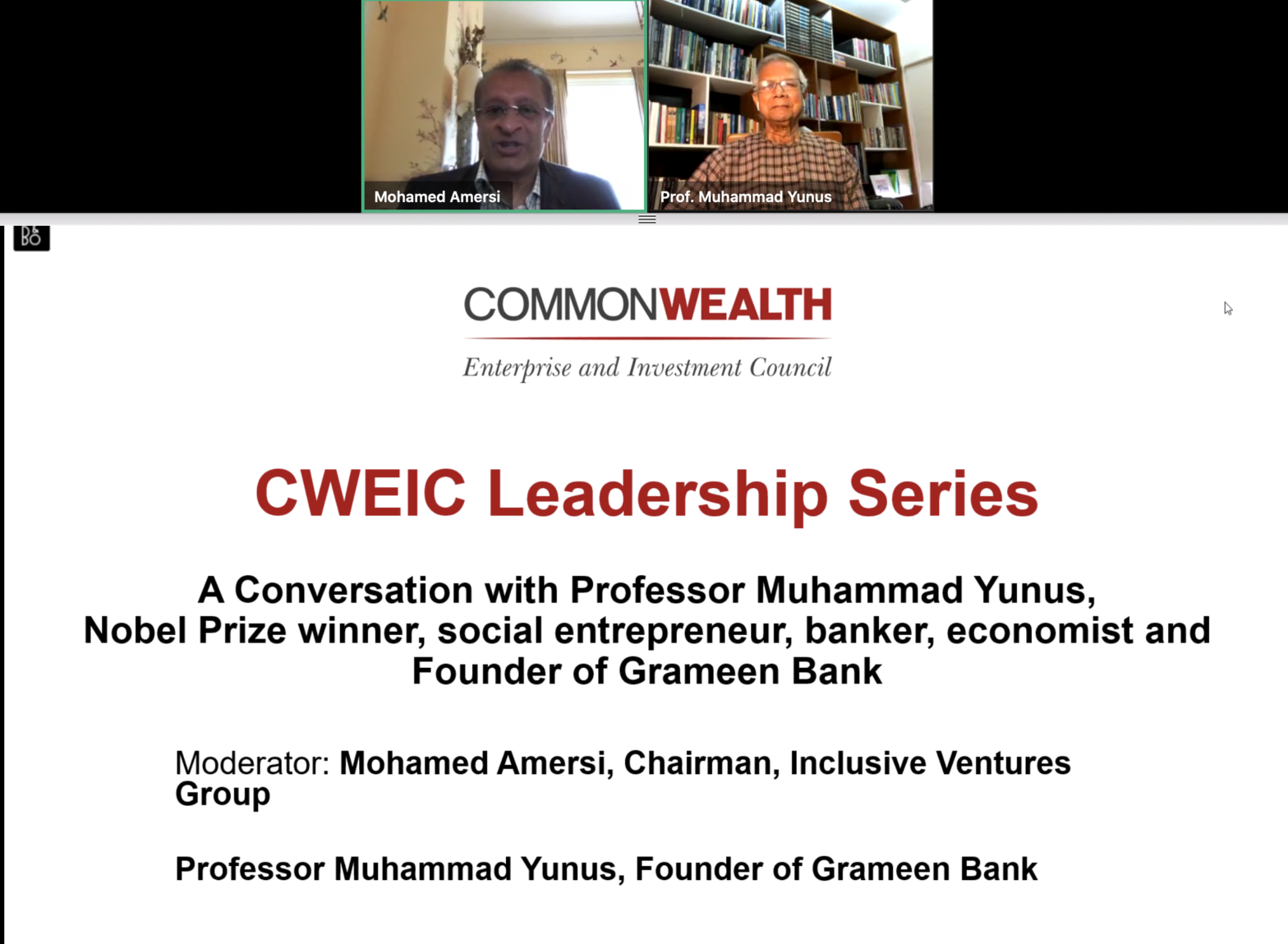 In the latest webinar of CWEIC's Leadership Series, Professor Muhammad Yunus called for the COVID-19 vaccine to be declared a 'global common good'. This would prevent any successful vaccine being patented, making the right to produce and distribute it belong to anyone. Professor Yunus, who won the Nobel Peace Prize in 2006, told the audience of CWEIC Strategic Partners about his campaign to ensure the most vulnerable people in the world are protected:
"After everyone is saved in the western world, the rest of the world will be waiting and when [the vaccine] finally arrives it will go to the rich there. It will take a long time for a vaccine to get to everyone else, if they even survive until then. The other problem is that while they are waiting for the real vaccine, others will be waiting to produce a fake vaccine just to make money out of people. This will lead to a lack of trust in the real vaccine."
"What we are trying to do, and you are all part of it, is to have governments declare the COVID-19 vaccine as a common good. No one will have any commercial ownership of it. It would be free to produce without any patent rights. Then it can be made anywhere, by many companies with a quality control set globally by the World Health Organisation. It could then be produced locally, without big companies."
"This is nothing new. The polio vaccine was declared a common good before it was introduced because its inventor announced it would have no patent. We are following the same tradition, and all we need is a resolution declaring this. We are approaching the United Nations and governments, in the hope that the UN declares it a common good."
"This is not about making money, but to help people have a decent life."
Professor Yunus's campaign has been endorsed by 25 of his fellow Nobel laureates, including Archbishop Desmond Tutu and Malala Yousafazi. His petition has also been signed by more than 100 others, including prominent politicians, business leaders and actors.
You can find out more details about Professor Yunus's campaign here, and you can watch the webinar with him here.