News
Ocean 30×30 Call for Action Webinar
News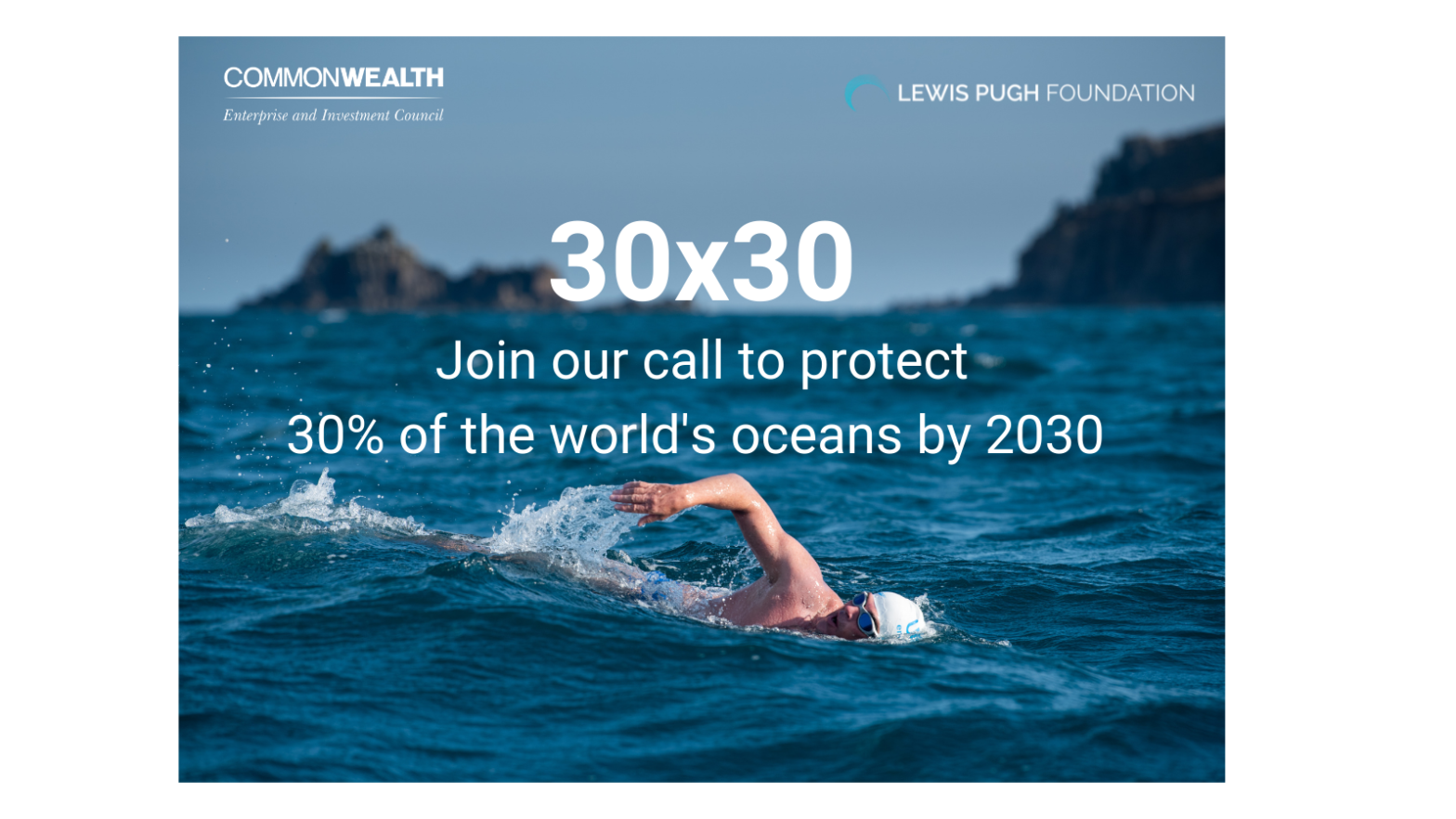 The Commonwealth Enterprise and Investment Council (CWEIC) is pleased to be hosting a Ocean 30×30 Call for Action Webinar on Tuesday 29th June 2021 1330 – 1430 BST.
This webinar led by British-South African endurance swimmer and ocean advocate, Lewis Pugh, seeks to highlight the initiative to have 30% of the world's oceans to become Marine Protected Areas (MPA) by 2030.
Alongside the emerging concept of the 'Blue Economy', where the worldwide ocean economy is valued at approximately US$1.5 trillion per year, large scale ocean protection is increasingly becoming a vital component to tackle climate change and be an agent for sustainable economic development across the Commonwealth and particularly, Small Island States.
Led by UN Patron of the Oceans, Lewis Pugh, and CWEIC Chairman, Lord Marland, to encourage and build awareness of the Ocean 30×30 initiative, this webinar will build awareness and push for more nations to commit to protect 30% of the world's oceans. So far 85 nations have committed of which 24 are Commonwealth nations.
There is an increasing global realisation about the urgency of living more sustainably it is vital to identify deliverable outcomes that will reduce the impact of climate change. Join us to find out how the 30×30 initiative will create a tangible benefit to our oceans, the importance of ocean protection and the impact of climate change and pollution on marine life.
This virtual event will be the latest in the CWEIC's webinar series which provides a platform for Government leaders, industry-related experts and influential senior business executives from the CWEIC network to have insightful and thought-provoking discussions about how to tackle some of today's most pressing issues.
Speakers include:
Lord Marland, Chair, CWEIC
Lewis Pugh, UN Patron of the Oceans
Mohamed Nasheed, Former President and Speaker of the Peoples Majlis, Maldives
The Honourable Wayne Panton, Premier, Cayman Islands
Karen Sack, CEO, Ocean Unite
James Smith, International Marine Director, Department for Environment, Food & Rural Affairs, UK