News
PAC Forum 2019 Leads Conversation on Green Finance & the Environment
News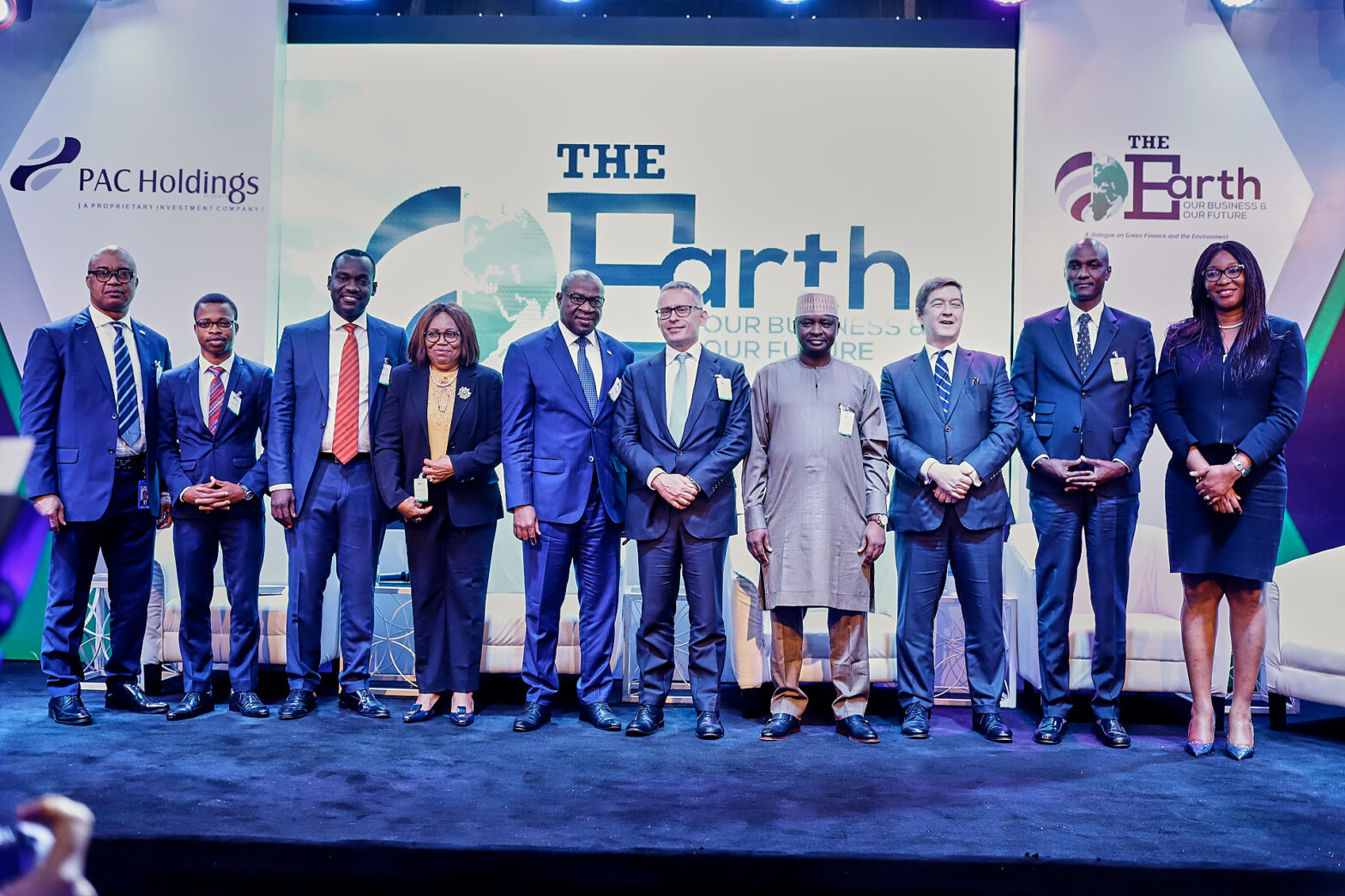 In response to the growing global climate concerns, leading Proprietary Investment company, PanAfrican Capital Holdings (PAC Holdings) has taken the front burner on the campaign for green finance to ensure sustainable environmental projects.
PAC Forum 2019 which held on Wednesday 3 June, 2019, had in attendance industry experts across the private and public sectors, financial institutions, and government officials including the Executive Governor of Lagos State, Mr. Babajide Sanwo-Olu represented by his Deputy, Obafemi Hamzat all of whom lent their voices in an extensive panel discussion.
Addressing the forum's theme, Deputy Governor, Dr. Obafemi Hamzat, blamed human actions for environmental degradation. He said, 'there is an urgent need for humans to strike an equilibrium between their actions today and their effects on the sustainability of the environment towards the future.' At this juncture, government and businesses whose activities impact more on the environment needs to explore technological innovations to carry out their activities such that won't jeopardize human lives and the planet sustainability he further remarked.
In like manner, the Company's Chairman, Mr. Dolapo Atekoja explained that fundamental to driving this change, are the choices made in the allocation of financial resources.
He said, "As you may know, Green finance is aimed at increasing the level of financial flows (from banking, insurance and investments) from the public, private and not-for-profit sectors to sustainable environment projects. As a company, we are strongly convinced that issues of climate change and environmental sustainability should be on the front burner. That is why we have always been a leading voice, both internationally and locally in promoting this very subject. More importantly, we believe that the issues of enhancing the environment is one of collaboration rather than isolation."
On his own part, the Chief Executive Officer, Chris Oshiafi, explained that, the objective of the forum is to emphasize the need to consider both financial gains and environmental benefits in the chase to take up opportunities.
It is also to share ideas on innovative ways to preserve the environment, encourage more private investments towards climate preservation, and highlight opportunity areas for more public/private collaboration. Oshiafi said, "We think that as part of responsibility to where we do business, we should all work towards protecting the earth, protecting our businesses and people who live in the environment."
The climate challenges we face today globally is about developing new business models that are environmentally friendly; yet profitable. It calls for an appraisal of the production chain and process, identifying those aspects that are harmful to the environment, and developing appropriate innovative technological solutions that can effectively address these challenges towards achieving our environmental goal of sustaining the earth while also ensuring that the vulnerable population are spared the agonies and pains of global warming.