News
Peter Obi addresses the Commonwealth Trade and Investment Forum in Bangladesh
News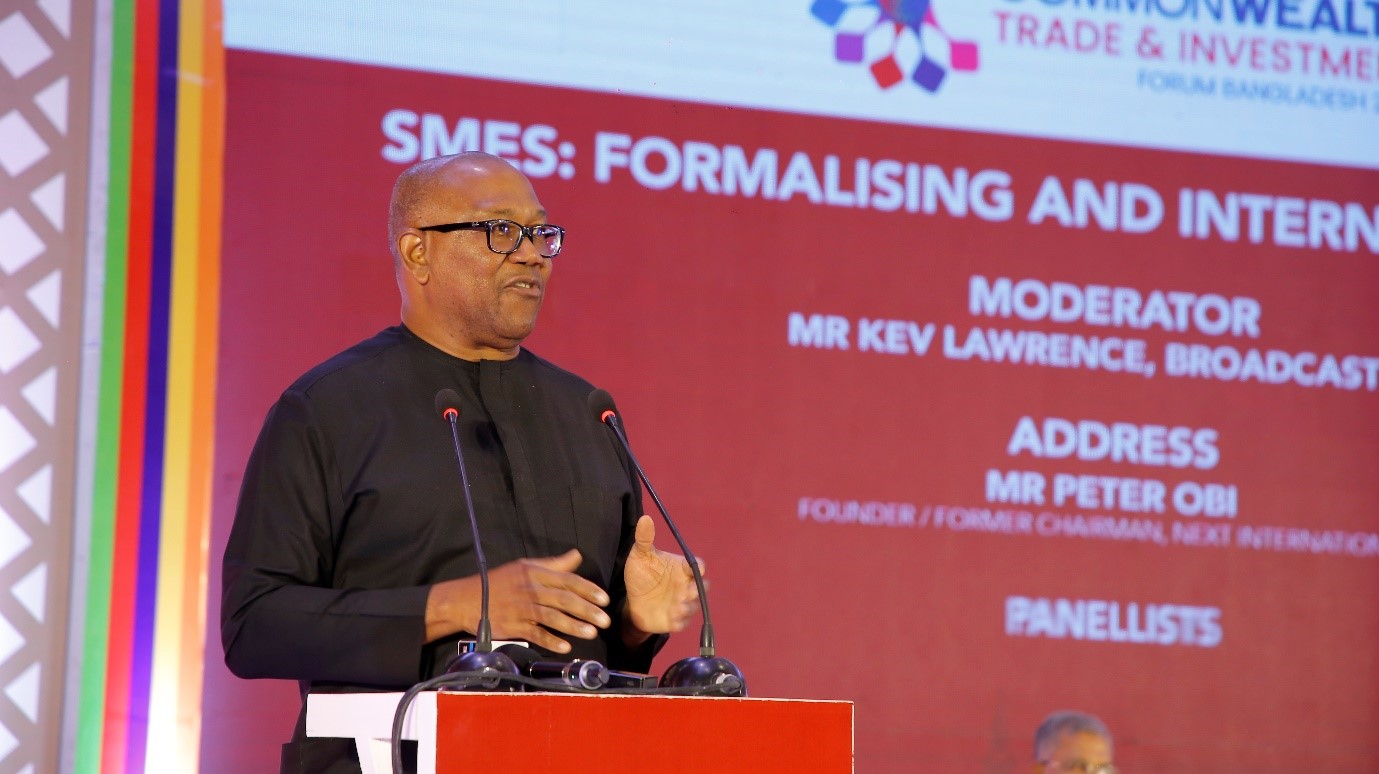 CWEIC was pleased to welcome Mr Peter Obi, at the Commonwealth Trade and Investment Forum in Dhaka, Bangladesh in September 2023.
Mr Peter Obi, Founder and Former Chairman of Next International, is a long-standing Strategic Partner of CWEIC, and a strong advocate for the Nigerian Business Community within the Commonwealth Family.
Mr Obi, addressed the subject, SMEs: Formalising and Internationalising, focusing on the importance of Small Businesses to all Commonwealth economies, and the critical need for government to support SMEs, Entrepreneurs and young people as they start, grow and move to internationalise their businesses.
You can watch Mr Obi's address on CWEIC YouTube Channel: https://youtu.be/eU0iklPwDAI