News
Prime Cabinet Secretary of Kenya, Hon Musalia Mudavadi hosts Lord Marland ahead of East Africa Hub Launch
News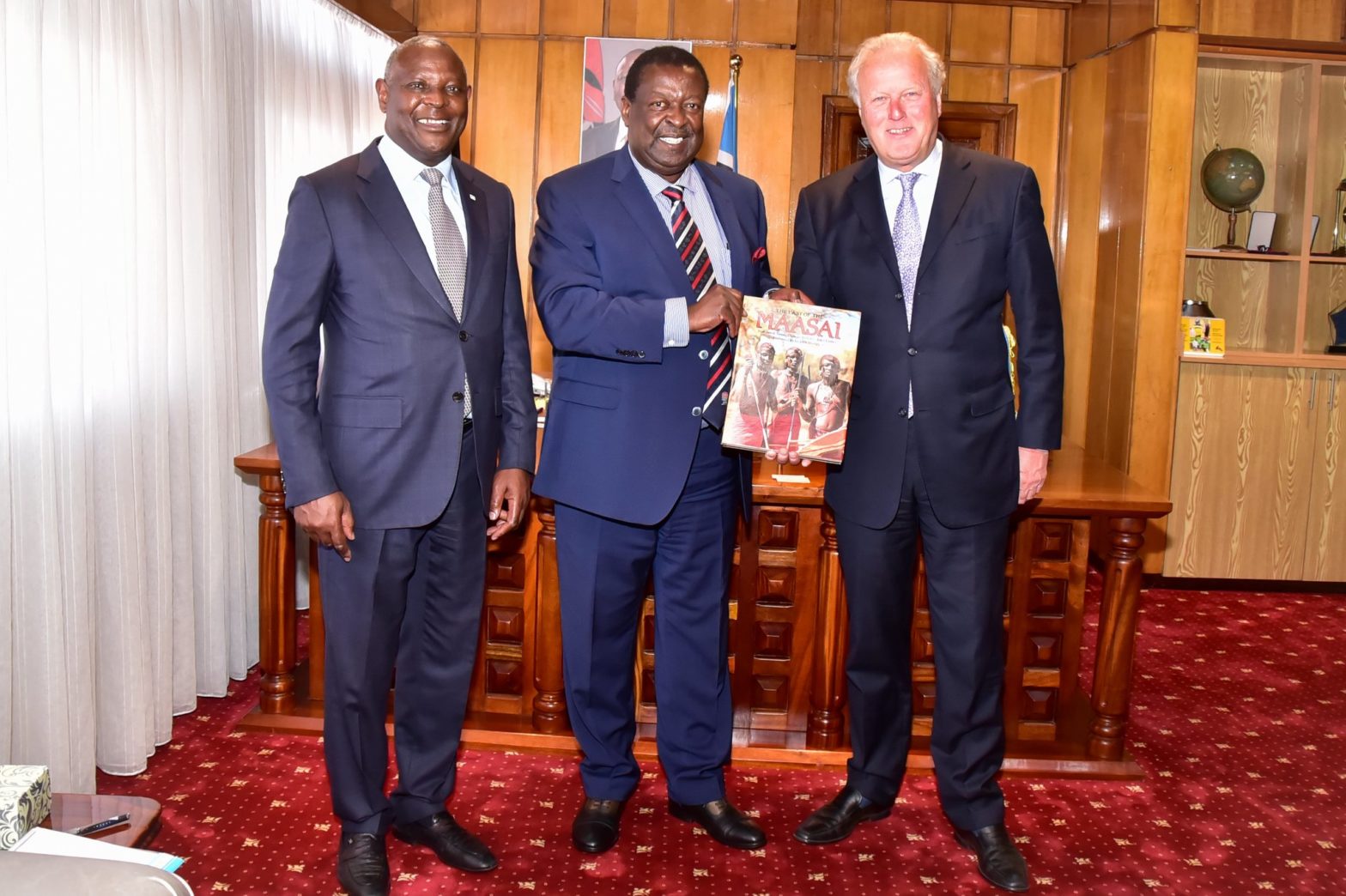 Lord Marland was honoured to call upon HE Honourable Musalia Mudavadi, Prime Cabinet Secretary of the Republic of Kenya, ahead of the East and Central Africa Hub Launch on Wednesday in Nairobi. Dr James Mwangi, CEO of Equity Group Holdings was also present as the Chair of the new hub.
Conversations centred around how to encourage Kenya and the wider region to make full use of the "Commonwealth Advantage" which reduces the cost of trade by 21 per cent between Commonwealth nations. The launch of the hub also serves as an opportunity to discuss how Kenya and the region can attract potential investors with technical and financial capabilities. Further deliberations concerned the AfCFTA, Foreign Direct Investment, climate change, green financing, industrialization and the Sustainable Development Goals.
Lord Marland met the Prime Cabinet Secretary when His Excellency travelled to London to take part in the Commonwealth Trade and Investment Summit where he represented President William Ruto.
Various Strategic Partners, both based in Kenya and those who travelled joined Lord Marland for the meeting. The East and Central Africa hub launch will take place on Wednesday the 22nd of February, at Safari Park Hotel.