News
Rwanda: Africa's Up and Coming Mining Destination
News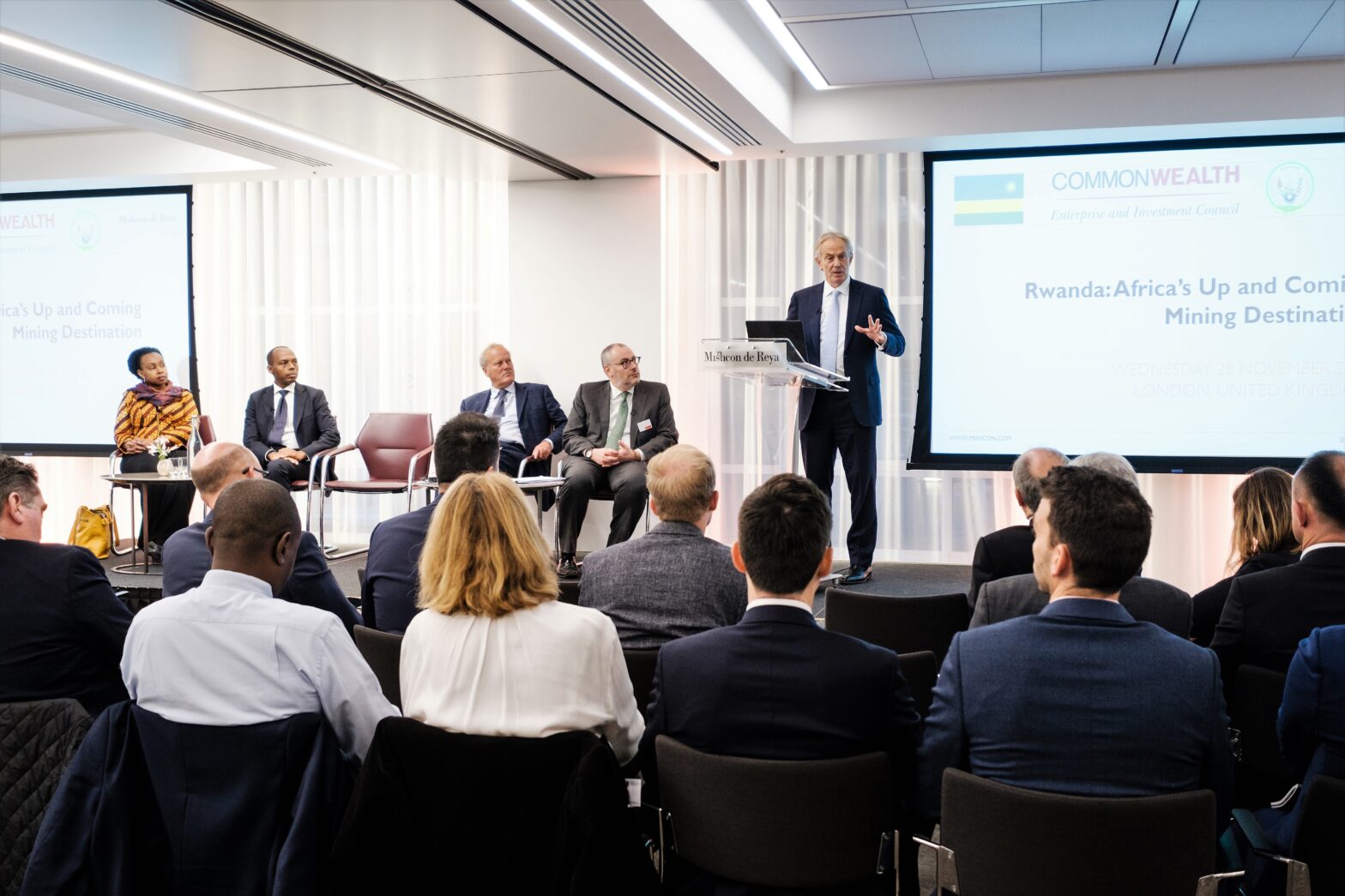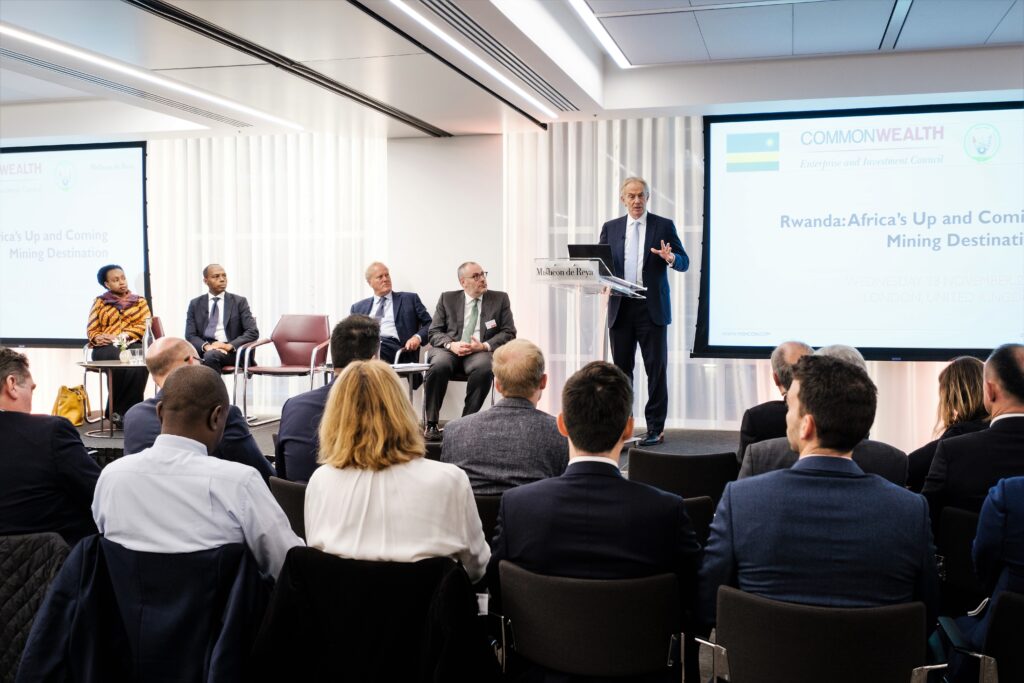 On Wednesday 28th November, The Commonwealth Enterprise and Investment Council (CWEIC), in partnership with the Rwanda Mines, Petroleum and Gas Board (RMB) hosted an event highlighting the considerable opportunity present in the Rwandan mining sector.
Held at Mishcon de Reya LLP's offices in Central London, the event featured company showcases from Rwanda's most eminent mining companies (Piran Resources Limited, Power Resources Group Plc and Luna Smelter Ltd), as well as keynote speeches, networking breaks and roundtable-style interactive Q&A sessions.
The Rwanda mining sector has shown very positive and robust growth figures, with a healthy increase of 21% in export revenues from 2016-2017. Combined with impressive sustained GDP growth of around 8% per annum for almost 20 years, the mining sector is poised to play an important role as a key stimulant for continued economic development.
This sentiment has been echoed by the IMF, which highlighted investment in mining as a crucial contributor to overall national economic growth in the medium term. To that end, RMB recently set an ambitious target of generating US$1.5 billion in export revenues by 2024 annually, just over four times the $373 million revenue achieved in 2017.
Attendees of the event were joined by a highly esteemed panel, including former UK prime minister and founder of the Tony Blair Institute for Global Change, Tony Blair, CEO of the Rwanda Mines, Petroleum and Gas Board, Hon. Francis Gatare, the High Commissioner for Rwanda, H.E. Yamina Karitanyi and Chairman of CWEIC Lord Marland of Odstock.
Participants represented all points of the mining industry's supply, advisory and finance chains across a variety of mining sectors, from gemstones to battery metals. The wealth of diversity facilitated active participation and discussion in the open elements of the event, with dialogue reinforcing Rwanda's stability in the region, and its commitment to transparency – all factors which are conducive to reducing non-tariff barriers for those wishing to access the market.
Given Rwanda's position as the succeeding Chair in Office of the Commonwealth, and as hosts of the 2020 Commonwealth Business Forum in Kigali, the country has emerged as a key Commonwealth investment destination, with strong trading and ease of business credentials.
Former UK prime minister and founder of the Tony Blair Institute for Global Change, Tony Blair said:
"The Institute for Global Change has been working alongside the Rwandan Government for the last decade, and I have been consistently impressed not only by the country's rapid rate of development, but by its commitment to sustainability and inclusivity in its growth. Today's discussion highlighted these strengths and the wealth of potential in Rwanda's vision for the future, and I look forward to continuing our work with Rwanda to further promote the kind of private-sector led economic growth displayed at this event."
The High Commissioner for Rwanda, H.E. Yamina Karitanyi said:
"It was a pleasure to participate in today's discussion. This event was an ideal opportunity not only to demonstrate the exceptional growth achieved by the combined efforts of the Rwandan government and private enterprise in our mining industry over the past two decades, but to highlight Rwanda's impressive development in all areas."
CEO of the Rwanda Mines, Petroleum and Gas Board, Hon. Francis Gatare said:
"Today's event was a chance to display the exceptional development made in Rwanda's mining industry and demonstrate everything the country has to offer potential investors. I hope that the discussions conducted here today will encourage others to look to Rwanda in the future not only as a mining destination with potential in its own right, but as a gateway to East Africa. We are grateful to CWEIC, the Tony Blair Institute for Global Change and Mishcon de Reya for making this event possible."
CWEIC Chairman, Lord Marland of Odstock said:
"It was a pleasure to host such distinguished guests to discuss Rwanda's significant natural resource opportunity. As the next Chair in Office of the Commonwealth, I hope to see Rwanda continue to flourish, and play a key role in promoting the Commonwealth trade and investment agenda."
Executive Partner of Mishcon de Reya LLP, James Libson said:
"Today is about celebrating the many successes and opportunities that exist in Rwanda today, and we are delighted to partner with CWEIC to host this important event and welcome such impressive guests. Mishcon de Reya has a deep and longstanding commitment to Africa: over the years, we have been helping our clients, who range from private individuals and family businesses through to public businesses, to navigate the exciting change happening across the region. Rwanda is one of Africa's incredible success stories, quite rightly looking outwards for investment and collaborations. We look forward to building more connections with Rwanda as a direct consequence of today's event and helping to play a role in the ongoing success of the country."