Altus Integrated Logistics Services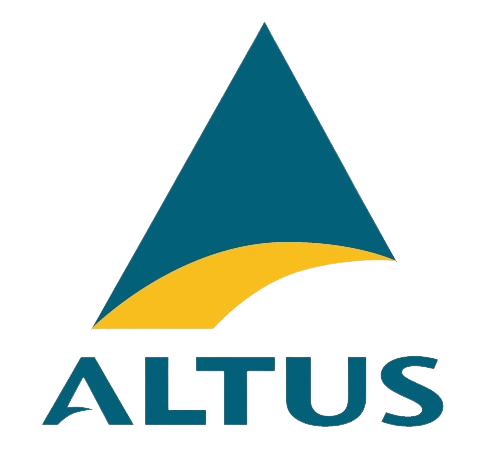 In operation since 1973, Altus ship-owning history provides the group with a rich and diversified experience that has seen it expands and grow over the years. Altus Oil & Gas has a long history in supporting the energy sector and our people and their accumulated knowledge and expertise is what unlocks the power of a partnership with Altus as many of them have worked in the industry itself.
Committed to health, safety, and the environment—offering an integrated suite of logistics solutions that are flexible in design and responsive in implementation. We follow the basic principle to deliver the best solution for the customer with our personalized approach in first understanding a customer's objective and then responding with a tailor-made solution. This includes:
Supply Base Management
Provision of integrated supply chain, marine and support services at a location which supports an exploration or production oil and gas project. Altus's scope of work is to guarantee the accurate and timely delivery of all materials from the supply base to the drilling location and vice versa. This entails management of a warehouse, the yard, all activities pertaining to supporting offshore supply vessels including crew change, waste disposal, domestic onshore and offshore transportation, management of bulk materials, inspection services, provision of fuel, drill water and potable water, provision of cargo carrying units (CCU) and management of the jetty.
Marine Services
The provision of multiple activities related to vessels or rigs, which are either provided to the customer within an integrated package or independently. Altus's scope of work is transshipment of materials which will, in essence, require movement from one vessel to another, mobilisation and demobilisation of rigs and vessels, fabrication, provision of manpower (welders, cutters, fitters and others), vessel agency, rig agency, chartering, provision of fuel, technical preparation for material movements, crew changes and marine surveys.
Supply Chain Management
The movement of materials as they flow from their source to the end customer. Services within supply chain include domestic transportation, international air and sea freight, warehousing and storage, port operations, customs clearance and provision of rental equipment to perform the operations. This also includes charters of vessels and aircraft as well as detailed planning and engineering required for heavy lift. Within Altus's scope of work, this would pertain to shipments defined as project cargo, customers which utilise our MMS, general freight forwarding including break-bulk, LCL and FCL movements.
Oilfield Support Services
Oilfield Support Services are the provision of services required within the oil and gas industry. These currently include safety inspections, Cargo Carrying Units (CCU's), manpower, fabrication, equipment rental and procurement. Altus represents Swire Oilfield Services in many of our markets and provides a fast growing number CCU's to oil and gas projects in the respective countries. We can also support third parties who wish to sell their goods in Altus's Asian markets through Agency Representation, by adding marketing, bidding, license provision, customs consulting and billing to our logistics services.
ADVISORY COUNCIL NOMINEE
Vijay Kumar Pillai
Managing Director
Altus Integrated Logistics Services
Vijay Pillai is a Serial Entrepreneur. He is a Singapore national and owns Altus Logistics, Altus Oil & gas. He has setup Caerus Holding Singapore, which began its inception in 2008 as a F&B distribution company with a distinguished presence in Singapore, Maldives and Malaysia. He is also the Managing Director of Di-Vine Cellars, Maldives which was incorporated in 2012. Di-Vine Cellars Malaysia are also exclusively managed by Caerus Holding, Singapore.
Di-Vine Cellars Maldives represents the largest F&B beverage portfolio in the Republic of Maldives within average a 70% share of the wine market and 25% share of the beer market.