Bank of Kigali Plc is the largest commercial bank in Rwanda, by total assets. As of 31 December 2019, the Bank's total assets were valued at $1,1059 million, with a loan book of $735.8 million, customer deposits of $697.4 million and shareholders' equity of $239.6 million.
On 29 September 2017, Global Credit Ratings affirmed Bank of Kigali Plc's long-term and short- term national scale ratings of AA-(RW) and A1+(RW) respectively; with a stable outlook.
The Bank has won several back to back international and regional "Best Bank in Rwanda" awards, including from Euro Money, The Banker, Global Finance Magazine, and EMEA Finance.
Bank of Kigali Plc was incorporated in the Republic of Rwanda on December 22nd 1966. In 2011, Bank of Kigali went public at the Rwanda Stock exchange and secondary listing at Nairobi stock exchange in 2018.
ADVISORY COUNCIL NOMINEE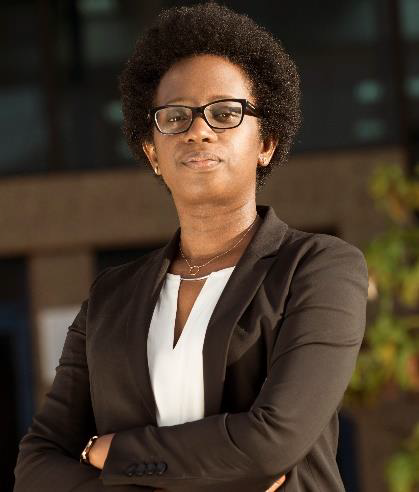 Dr Diane Karusisi
CEO
Bank of Kigali
Dr. Diane Karusisi is the Chief Executive Officer of Bank of Kigali Plc, the largest commercial bank in Rwanda. Under her leadership, Bank of Kigali has gone through an extensive digital transformation journey to position the bank as the leader in digital banking and other innovations.
Diane has also served as the CEO of BK Group where she oversaw the cross listing at Nairobi Stock Exchange and driving expansion into other business lines such as insurance, investment banking and FinTech.
Dr. Karusisi is a Seasoned Economist who has held several leadership positions prior to joining Bank of Kigali. She was the Head of Strategy and Policy Unit, and Chief Economist at the office of the President, served as the Director General of the National Institute of Statistics of Rwanda. Dr. Karusisi also worked as a Fixed Income Portfolio Engineer at Credit Suisse in Zurich and taught statistics at the University of Fribourg in Switzerland.
Dr. Karusisi currently serves as a non-executive director on several boards including Rwanda Development Board and the University of Rwanda.