The Cameroon Water Utilities Corporation (CAMWATER) is a public capital company under supervision of the Minister for Water and Energy and under the financial control of the Ministry of Finance.
CAMWATER's corporate purpose is the management, on behalf of the State, of the assets and rights allocated to the public drinking water service in urban and semi-urban areas. As such, its mission is:
Planning, carrying out studies, project management, research and management of financing for all the infrastructures and works necessary for the capture, production, transport and storage, distribution of potable water;
The construction, maintenance and management of infrastructures for the production, storage and transport of drinking water;
The control and quality of the operation of the public service for the distribution of drinking water and the other missions entrusted to the companies in charge of the operation of the public service of drinking water;
In cooperation with operating companies, information and sensitization of users of the public drinking water service and that of liquid sanitation in urban and peri-urban areas;
And generally, all commercial, industrial, securities, real estate and financial operations which relate, directly or indirectly, to the objects defined above or which are likely to promote their development.
ADVISORY COUNCIL NOMINEE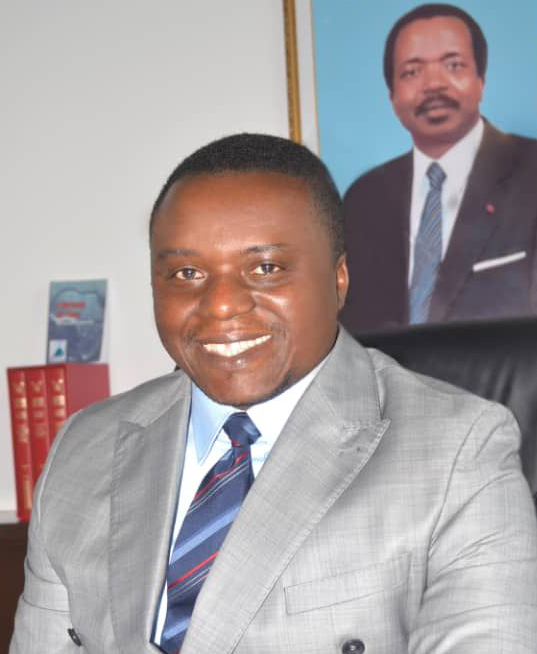 Blaise Moussa
General Manager (CEO)
CAMWATER
Mr Blaise Moussa became the General Manager (CEO) of CAMWATER in September 2022. Under his leadership, CAMWATER organized the inaugural symposium on Non-Revenue Water and the Management of Water Utilities in Africa in January 2023. Prior to his current role, he held the position of Director General of Affairs at the Ministry of Public Service and Administrative Reforms. He currently serves as elected Vice-Chairman for the Africa Water and Sanitation Association (AFWASA), which is the leading professional association for water and sanitation professionals and policy discussions in Africa.
Blaise has obtained several degrees, including a Bachelor's degree in Management Science, a first-class honour in D.E.S.S with a dissertation on "Prevention and control of transfer prices in Cameroon," and a Ph.D. in Finance and Tax Law from Université Toulouse. He also holds a Master of Science in Finance from the Emylon Business School.
Blaise started his career as an Inspector Manager at the Littoral Tax Centre for Medium-Sized Enterprises in Douala from August 2002 to March 2007. Throughout his career, Blaise Moussa has accumulated skills in public administration, finance, and taxation, which benefit the public. In recognition of his outstanding work, the government of Cameroon honoured him with the Medal of Order of Valour in May 2021, and he received an official testimony of satisfaction in November 2020.