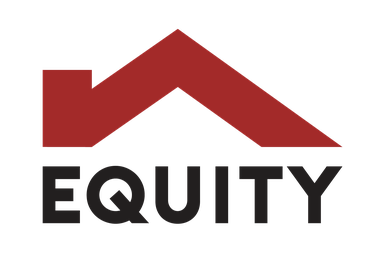 Equity Group Holdings Plc. (EGHL) is a Pan-African financial services holding company listed on the Nairobi Securities Exchange, Uganda Securities Exchange, and the Rwanda Stock Exchange. The Group has banking subsidiaries in Kenya, Rwanda, Uganda, South Sudan, Tanzania, DRC, and a commercial representative office in Ethiopia. It has other subsidiaries in investment banking, insurance, telecom, fintech and social impact investments.
Equity Group is the largest bank in the region in assets of Kshs 1.12 trillion (USD 11.2 billion). It is also the biggest bank in deposits, market capitalization of USD 2billion and with a customer base of over 15 million customers. The Group has a footprint of 337 branches, 56,772 Agents, 32,269 Merchants, 697 ATMs and an extensive adoption of digital banking channel.
Since 2008, the Group's corporate foundation, Equity Group Foundation (EGF), has delivered development programs in Education and Leadership, Food and Agriculture, Social Protections, Health, Clean Energy and the Environment, and Enterprise Development and Financial Inclusion to millions of citizens on the continent of Africa. EGF also has a networked health care provider, Equity Afia which has to date 54 medical clinics throughout Kenya, and which has been supporting COVID-19 relief efforts.
The Banker Top 1000 World Banks 2020 ranked Equity Bank 754 overall in its global ranking, 62nd in soundness (Capital Assets to Assets ratio), 55th in terms of Profits on Capital and 20th on Return on Assets. The Banker's Top 100 African Banks 2020 placed the Bank in position 7 overall among the top 10 Banks in Africa, 5th place on soundness, position 9 on growth performance, 8th on return on risk and position 6th in terms of profitability and on leverage category.
In the same year, Moody's gave the Bank a global rating of B2 with a negative outlook same as the sovereign rating of the Kenyan government due to the Bank's strong brand recognition, solid liquidity buffers and resilient funding profile, established domestic franchise and extensive adoption of digital and alternative distribution channels.
Equity Group was founded in Kenya in 1984 as the Equity Building Society. It's unique purpose and profit shared values model has been studied across the world in business schools such as Harvard, Stanford, Thunderbird and Wharton among others as the ultimate B-Corp where purpose leads profit, changes lives and makes money while doing the most good. Since the beginning Equity has sought to bank those whom other financial institutions walked away from, and this focus has led to great success.
ADVISORY COUNCIL NOMINEE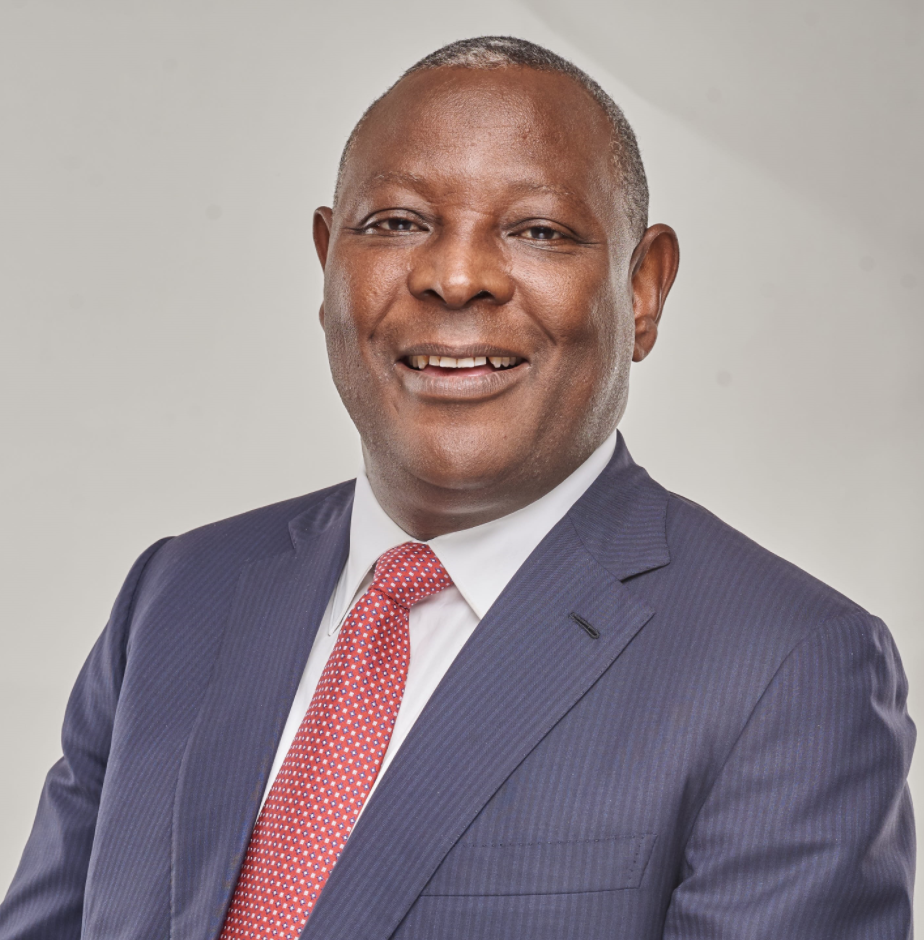 Dr James Mwangi
Group Managing Director and CEO
Equity Group Holdings
Dr. James Mwangi is one of Africa's most renowned thought leaders, a disruptive entrepreneur and philanthropist. As a champion of social economic transformation, James believes that individuals and societies have the potential to solve their socioeconomic challenges if they are given the opportunity and access to resources.
Raised by a hard-working widowed mother, Grace, among 7 siblings, James witnessed at an early age the daily struggles in his family and community to eke a livelihood. This inspired him to better his circumstances and be the first in his village to attend university. He became determined to strive for inclusion providing access to opportunities and empowering those around him to transform their lives. With this purpose in mind, James left a lucrative job in a leading bank, in 1991, to join Equity Building Society, a technically insolvent financial institution, ranked position 66 out of 66, that had been threatened with closure by the regulator. He was driven by the vision of Equity to advocate for formal financial access to the 96% Kenyan population excluded and condemned as un-bankable.
The belief systems that were inculcated in James by his mother from a tender age, of discipline, hard work, giving back to society, as well as humility has continued to influence and shape the culture and brand of Equity. His leadership approach personified the value system and corporate philosophies of the Group. His mentorship and coaching have influenced stakeholders to identify with and own the purpose, vision, and mission of the brand. The institution has differentiated itself through a unique emotional connection with its customers, a team spirit among staff founded on the 'power of one', passion and joy of work. The Equity brand is known for boldness, fearlessness, and the relentless pursuit of its vision of empowering people to transform their lives and livelihoods.
As a champion of financial inclusion, James is credited with democratizing financial access, by removing entry barriers in Kenya and the region. As a disruptive and turnaround leader, he pioneered a savings led microfinance revolution giving the largely excluded majority of un-banked households, businesses, enterprises, and communities in the country the opportunity for broader economic participation. As a serial entrepreneur, he has overseen the establishment of geographical and business line subsidiaries in banking, investment, insurance, telecom, fintech and health. He has led Equity to become a publicly listed and integrated banking and financial services group upholding global corporate governance standards. Under his leadership, Equity has made investments in technology and innovation accelerating growth across Africa building a client base of over 14 million in 6 countries (Kenya, Tanzania, Rwanda, South Sudan, Democratic Republic of Congo and Uganda) with a representative office in Ethiopia, and a total asset base of over USD 9 billion. Equity Group has one of the most extensive physical and digital distribution networks in the region with millions leveraging electronic, cards, mobile, and internet self service capabilities. The Group is renowned for stakeholder value maximization hinged on a culture of innovation, self-disruption, and renewal. It is the largest financial company by market capitalization in Eastern and Central Africa. James has earned the trust of many of the world's top socially responsible investors, foundations, development financial institutions, development agencies and strategic alliance partners who subscribe to Equity Group's inclusive social impact investment, and shared prosperity business model.
Driven by the commitment to scale up shared prosperity and social impact interventions that transform lives and livelihoods, James initiated the establishment of Equity Group Foundation (EGF), the social arm of Equity Group, in 2008. EGF implements innovative programs that leverage on the infrastructure of the bank achieving a higher social return on investment.
While serving as the Executive Chairman, he has shaped notable EGF programs and mobilized the support of like-minded partners to commit USD 447 million for social impact. Under the Education and Leadership Development pillar, EGF has offered 36,000 secondary school scholarships to academically gifted but socioeconomically challenged children. James serves as a lead mentor and coach to the youth and is committed to their transition to tertiary education, where they join the Equity Leadership Program of 14,000 scholars who have joined university, with 633 having joined leading global learning institutions. Furthering the work of financial inclusion, EGF has provided a 13-week financial literacy training to 2.1 million youth and women and offered a 3-year entrepreneurship and business development training to over 110,000 entrepreneurs. EGF has impacted the transformation of 2 million farmers with 40,000 of these being small and medium sized farmers developing into agribusinesses. With a vision of granting affordable, accessible, and quality health care, EGF's Health pillar adopted a health franchise model to be run by the Equity Leadership scholars who pursued medicine at university level. Currently, 28 Equity Afia clinics are operational and have recorded over 253,005 cumulative patient visits. The Energy and Environment pillar has championed the planting of over 1.4 million trees and distribution of 219,000 clean energy products. The commitment to equity and dignity for the most vulnerable populations has seen the Group partner with development agencies and governments to run a social safety net program for 3.3 million beneficiaries, with a cumulative disbursement of USD 740 million in cash transfers, through the Social Protection pillar.
Based on his vast experience in both social impact and entrepreneurship, James has had an opportunity to provide thought leadership on several global platforms. He has served on boards and in advisory roles at the Global Advisory Council for VISA Inc., the Global Advisory Council for Mastercard, the Clinton Global Initiative, the G8 New Alliance For Food Security And Nutrition, President Barack Obama's Initiative for Global Development, the G20 Advisory Board of Agriculture and Initiative for Global Development, and The Global Agenda Council on New Economic Thinking of the World Economic Forum. He has been instrumental in shaping global development policies by serving on the UN Advisory Groups on Inclusive Finance, as well as on Global Sustainability. He also served as an external advisor on a high-level panel on inclusive finance to the Bill and Melinda Gates Foundation. Additionally, he is on the Economic Advisory Board to the President of IFC (International Finance Corporation), the Advisory Network to the High-Level Panel for a Sustainable Ocean Economy, the Nairobi Advisory Board of Columbia Global Centres, Yale University President's Council on International Activities, the Inaugural Board of African Leadership Academy and has been Chair of the Steering Committee of the Young African Leaders Initiative (YALI) Regional Leadership Center, East Africa. He is a member of UNDP's (United Nations Development Program) African Influencers for Development (AI4Dev), private sector AfroChampions initiative, and a board member of Sustainable Development Goals Center for Africa (SDGC/A).
James served on the technical team that formulated Kenya's Vision 2030, the long-term development strategy blueprint, from 2003 to 2007, and became the Founding Chair of Kenya's Vision 2030 Delivery Board from 2007 to 2019; a period of rapid growth that saw Kenya's GDP rise tenfold from USD 10 billion to USD 100 billion. The bold initiative is on track to achieve its aim of transforming Kenya into a newly industrialized, middle-income country providing a high quality of life to all its citizens by 2030 in a clean and secure environment. He is a member of the Presidential National Task Force on the Kenya COVID-19 Emergency Response Fund and Chair of its Health Committee.
James is a certified international retail banker. He holds 5 honorary doctorate degrees and is the current Chancellor of Meru University College of Science and Technology in Kenya. He is a frequent guest lecturer at Stanford, Columbia, MIT, Harvard, IESE-Strathmore, and Lagos Business School, where Equity Group has been the focus of over 30 case studies in leading global institutions.