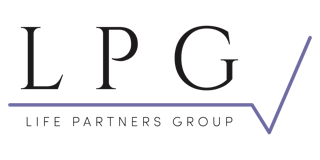 Life Partners was established to meet the need for vital PPE in light of COVID19. Through it's associaton with Wordlink Resources in Asia as well as other global suppliers, Life Partners has successfully sourced over 100m items of PPE as well and through its subsidiary, Life Testng Solutons Ltd, strategic supplies of rapid Covid 19 tests. These are specifically tests using lateral flow immunochromatography, intended for the qualitative detection of nucleocapsid antigens from SARS-CoV-2 in human nasal swabs or throat swabs from subjects that have been exposed to the novel SARS-CoV-2 coronavirus disease. Clinical studies show very high test sensitivity and specificity compared to the Nasopharyngeal swab RT-PCR (Reverse transcription-polymerase chain reaction). Certain supplier are also able to offer OEM services.
ADVISORY COUNCIL NOMINEE
Zoe Ley
Owner
Life Partners
Zoe (nee Appleyard) graduated with a First Class Honours degree in Politics, Philosophy and Economics. She had a successful career in the City, first at Merrill Lynch and then at NM Rothschild where Zoe was Managing Director of Rothschild Ventures by the age of 25.
Zoe subsequently started Life Capital which she successfully sold to Durlacher in 2003 to specialise in medical ventures including Viacell, Silence Therapeutics and also advised Channel Four in its corporate and brand restructuring. Zoe's Godfather, Sir John Vane, won the Nobel Prize for Medicine in 1982 and Zoe has been heavily involved in neurological research including with the MRC Prion unit with Professor Sir John Collinge.
Zoe has also been a Trustee of the Royal Institution of Great Britain and in 2004 was received by the Queen as one of the 200 "high achieving" women in England alongside Margaret Thatcher, JK Rowling and Tamara Mellon. Despite being elected by Management Today in 2003 & 2005 as one of the most powerful women in England under 35 years old, aier the birth of her children Zoe focussed on motherhood.
Driven by her love for the dog she and her husband cancelled their honeymoon to rescue, called The Rockster, Zoe developed his food based around the autoimmune responses triggered by dysbiosis within the gut microbiome. Zoe began to develop The Rockster business and brand in 2015 together with her husband, Sven Ley. At the onset of the COVID 19 Pandemic, Zoe successfully sourced PPE for the United Kingdom Department of Health (DHSC), creating the Life Partners Group, The Group has international partnerships, including with Wen Jianming of Worldlink Resources Ltd and Beijing Sino Harmony Import Export in China.
Zoe has 2 children Balthazar and ClemenBne and 3 dogs, 2 of which are The Rockster's puppies. She is a life-long dog lover and an expert on Creuzfeldt Jacob Disease & TSE's.