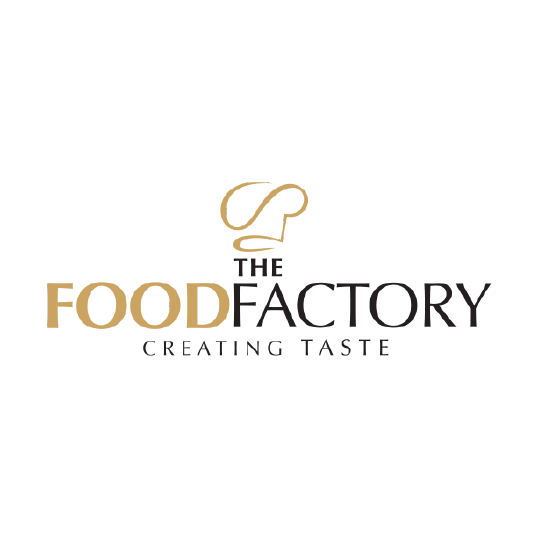 The Food factory is the natural development of the original James Caterers Ltd.  business,the brainchild of James Barbara, the man  behind the vision. It has a proven track record of success stories since its inception in 1989.
James went on to transform a one-man catering business from where he produced and distributed his own delicacies from home where it later flourished into one of the largest and most renowned catering companies on the island. He strives for excellence, promotes innovation, consistency and efficiency, and is committed to using the finest ingredients and delivering good value for money. Such selective ingredients coupled with forethought, the right dosage of creativity and a touch of class has given the company a name that clients can trust.
Our Group
Today, the company has set a standard of excellence and creativity that has significantly attracted awareness of Maltese gastronomic culture abroad. This versatility has throughout the years acquired James Caterers Ltd an invaluable experience thus giving the company an advantage from where it can look ahead to a bright and prosperous future both locally and overseas. The group continuously directs business to meet the clients varying diets, tastes and culinary desires in which together with his team of professional specialists, guaranteeing the highest industry standards in catering and all related services.
James Caterers Ltd is the owner of the brand The Food Factory and operates the production facility.His vision is a commitment to continuous growth and improvement designed to meet the requirements of any customer.
The Group employs more than 3,000 employees across the different businesses.
Modern and state of the art development and manufacturing facilities.
Focus is placed on the manufacturing of high-quality products through state-of-the-art equipment and optimised production processes.
Operating within the B2B sphere with its main clients being large retailers, distributors, catering companies, healthcare facilities, geriatric institutions, operators of hotels, catering establishments and contract caterers to mention a few.
It is also the operator of the outside catering private labelling business.
Facilities
The Food Factory is a private label facility spread over 21,000sqm.
Total investment for both the build and equipment amounts to 26 million Euro.
The building is designed and constructed to be a green building using natural ventilation systems to maintain temperatures, photo voltaic panels to generate electric power and new technologies to save on and preserve energy.
Currently working towards the achievement of international certification.
The Food Factory brings together different food production operations all working together and at the same time independent from one another
Healthcare catering production unit
An independent industrial kitchen for non-healthcare food production and products
Pastry and bakery for the production of confectionery, bakery and sweet items
High volume production area for the production of pastry items, filled pasta and ready made meals
In addition to its food production operations it also runs an academy earmarked to become an international centre of excellence in gastronomy and a research & development facility including both a production laboratory and an R&D facility
Transparency – to keep promises with both clients and suppliers, establish honest and transparent relationships built on mutual trust, together with prices that suit customer needs.
Team Work – to ensure the correct and adequate competences of the employees, to encourage the development of strong personal relations between staff members, suppliers and customers
Certifications
The company adopts a Food Safety Management System based on the requirements of MSA EN ISO 22000 & BRC V.8. The following strategic objectives are the basis of our system:
The priority is to produce safe food which does not cause harm to the consumer and to establish long term business relationships that have strong potential for development and growth.
Going that extra mile for our clients has always been part of our vision as we seek to provide delicious food with added touches of class, creativity and quality.
Quality is one of our defining values and we believe that it plays a major role in our quest for excellence. Quality can thus be found across the board – from our choice of the freshest ingredients, to our production processes, our creative display methods, our ability to listen to your requirements, and our staff's readiness to please and achieve.
We practice as necessary in full compliance to Halal standards
Through our quality systems we conform to and exceed the highest levels of quality and cleanliness. We have become the name that Malta trusts and we are proud of that.
Today, the company has set a standard of excellence and creativity that has significantly benefited the awareness of Maltese gastronomic culture abroad. This versatility has throughout the years acquired James Caterers Ltd. valuable experience thus placing the company at a vantage point from where it can look ahead to a bright and prosperous future in the catering industry.
The formula which has been adopted by the company has ensured that we are now able to handle any assignment no matter how large or small it is. Our clients can put their mind at rest that they will experience the highest standards of service and products in any event they choose to trust our company with.
ADVISORY COUNCIL NOMINEE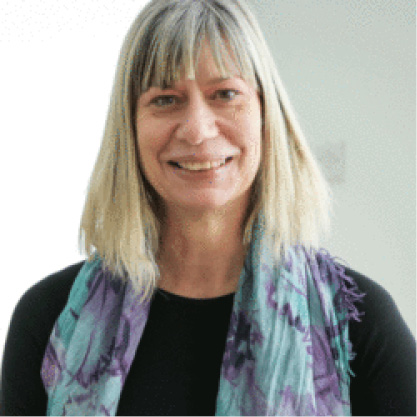 Stefania Calleja
General Manager
The Food Factory
Occupying the role of General Manager at The Food Factory – Malta, Stefania is a forward thinking and customer focused business manager with considerable experience within the hospitality sector developing and leading a team of sales staff and managers to maximise profitability.
Throughout the 26 years career at Simonds Farsons Cisk plc., she has proved instrumental in transforming an underperforming business into a profitable and highly successful establishment which was achieved through a comprehensive restructure. Stefania is a strong communicator who can build and maintain effective relationships with new and existing clients and establish clear communication channels. She has also sat on the Board of Directors of various subsidiaries of Simonds Farsons Cisk plc, namely Food Chain, Quintano Foods as well as Ecopure. Stefania holds a Master's degree in Business Administration from the University of Leicester and is presently reading a Diploma in Wines and Spirits at the WSET School in London.