News
The Commonwealth Trade Review 2021 – Energising Commonwealth Trade in a Digital World
News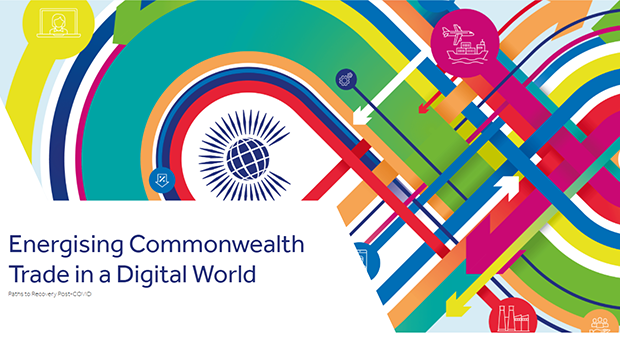 Commonwealth countries are estimated to have lost up to US$345 billion worth of trade in 2020, including $60 billion in intra-Commonwealth trade, according to 2021 Commonwealth Trade Review on "Energising Commonwealth Trade in a Digital World: Paths to Recovery Post-COVID".
Released today, the Commonwealth Trade Review provides a timely and comprehensive analysis of the impact of the pandemic on the trade and investment flows of Commonwealth member countries.
The COVID-19 pandemic has taken a heavy toll globally, substantially impacting all Commonwealth members economies and leading to US$1.15 trillion in foregone gross domestic product (GDP) in just one year. Compared to pre-pandemic growth trends in 2020, Commonwealth economies contracted by approximately 10%.
Most Commonwealth countries also experienced a significant decline in overall Foreign Direct Investment (FDI) inflows in 2020, with a loss of US$153 billion to the Commonwealth.
Given the linkages between trade and investment and the role of FDI in supporting cross-border trade, these disruptions could limit trade prospects for Commonwealth countries.
Looking forward, intra-Commonwealth exports are expected to rebound and surpass US$700 billion by 2022. However, FDI inflows to the Commonwealth are expected to decline by 18 per cent in 2021, and a further 7 per cent in 2022. As a result, the total value of FDI inflows to the Commonwealth is expected to decline to US$136 billion in 2022, or a loss of around $220 billion compared with 2019.
While there are still many challenges ahead, the 2021 Commonwealth Trade Review identifies possible pathways to help guide Commonwealth policymakers and businesses towards a more inclusive, sustainable and resilient recovery, especially through digital trade and technologies.
Explore the digital report at: trade-review.thecommonwealth.org