News
The Maldives launches 'Maldives Border Miles'
News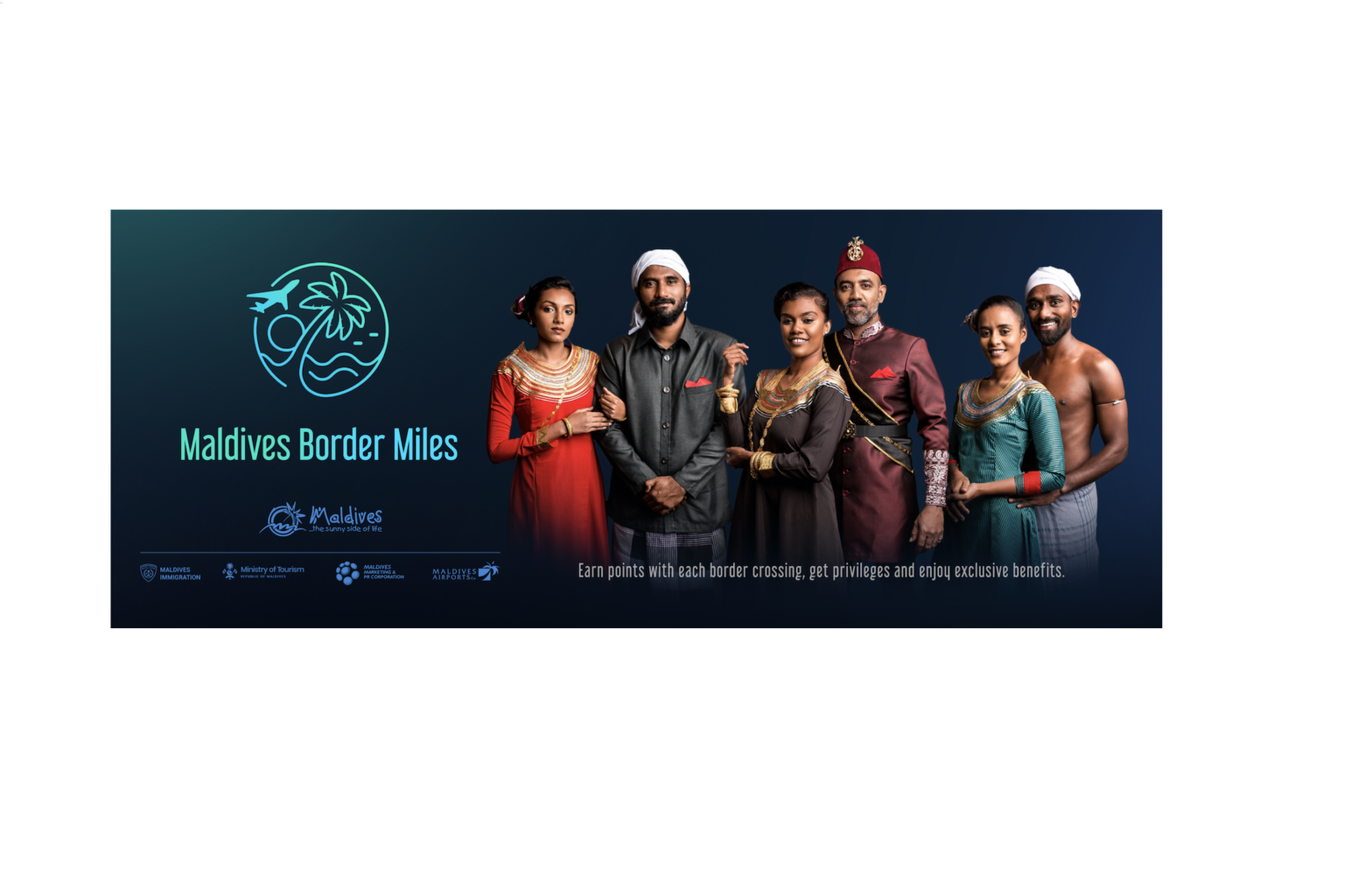 The Government of The Maldives, a CWEIC Strategic Partner, have launched a unique loyalty programme for frequent visitors to their country. Maldives Immigration, to mark World Tourism Day, created 'Maldives Border Miles' to recognise tourists who visit the country multiple times by giving them benefits.
Working with the Ministry of Tourism, the Maldives Marketing and Public Relations Corporation and the Maldives Airports Company, the scheme will award points to travellers based on the number of visits they make to the Maldives and the duration of their stay. There will also be special occasions where additional points can be earnt visiting for special occasions.
Split into three tiers; each level will have its own set of rewards and benefits which increase in value as members progress up the ranks. The three tiers are 'Aida' (Bronze), 'Antara' (Silver) and 'Abaarana' (Gold).
"The Maldives Border Miles programme is a programme which will increase the popularity of Maldives as a tourist destination and provide a path for more marketing and advertising opportunities. In addition, I think that this will further enhance the popularity gained in the key markets of Maldives tourism," said The Honorable Dr Abdulla Mausoom, Minister of Tourism, Maldives.
The Maldives closed its borders on March 27, 2020, following the COVID-19 pandemic but reopened on July 15, 2020. The country is a major tourist destination, and more than 1.5 million tourists visited the Maldives in 2019.
The loyalty scheme will come into effect on December 1 2020. Find out more here.