News
The Role of Smart Cities in Connecting the Commonwealth
News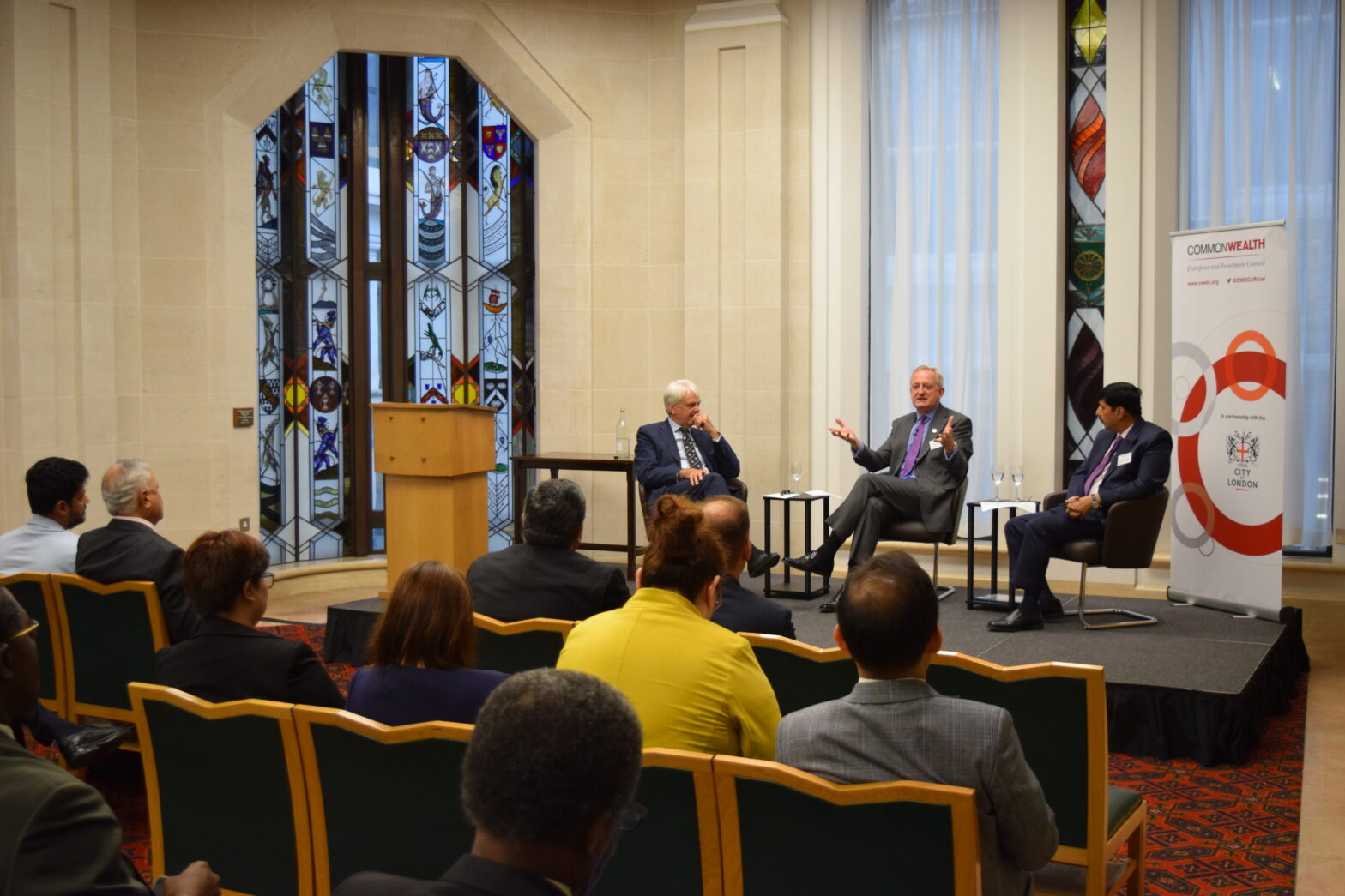 At the Basinghall Suite in the City of London, CWEIC hosted its first 'Commonwealth-City Dialogue', run in partnership with the City of London.
The theme of this event was 'The Role of Smart Cities in Connecting the Commonwealth', and was curated as an open discussion between CWEIC Chief Executive Richard Burge and Aldermanic Nominee for the Lord Mayor of the City of London, and Senior Advisor at Barclays, Peter Estlin. Joining the event was M K Das, IAS, Principle Secretary to the Honourable Chief Minister and Principle Secretary of the Industries and Mines Department, India, and his accompanying business delegation.
Peter Estlin's proposed Mayoral Programme is focused on smart cities, and thus this dialogue was an excellent pre-cursor to the theme of work he is set to engage with.
Many interesting topics were raised during the discussion, including how smart cities can improve the lives of their inhabitants beyond the simple built environment. The idea of what makes a city smart can often focus too much its underpinning technological infrastructure, whereas in reality smartness is defined by a combination of technology, sustainability, spatial planning and general livability.
One of the highlights of the event was the attendance of Ajar Panday, CEO of GIFT City Gujarat; a prominent smart city project in India. Mr. Panday was invited to the floor to share some of his extensive knowledge and expertise on not just smart cities in India, but the wider theory and practice behind their development.
Smart cities can play a very important role in economic development, from creating a home for financial services, to attracting new workers and companies. "GIFT City Gujarat has the potential to create one million jobs for Indians" said Mr. Das, and this was an excellent sentiment to show just how great of an impact a smart city can have on both the economy and its workforce.