News
TPP celebrates implementation of their Electronic Health Record System for the Jamaican Ministry of Health
News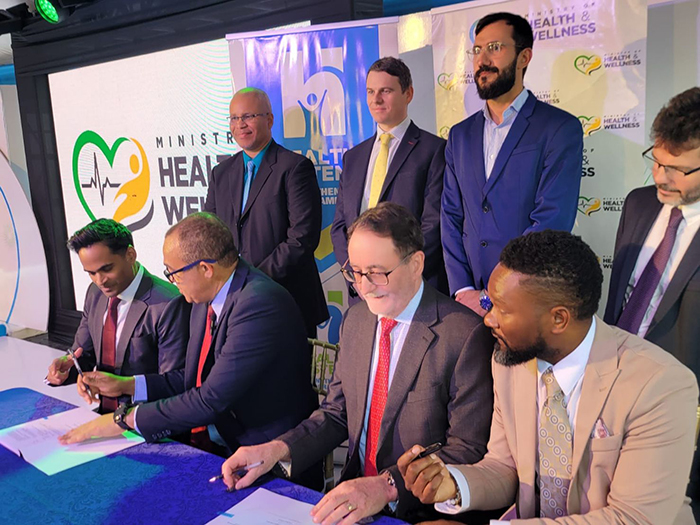 CWEIC celebrates TPP's success in Jamaica as they roll out their electronic health record system, SystmOne, across the country. TPP signed the contract with the Ministry of Health at a ceremony at Spanish Town Hospital.
SystmOne is a pioneering clinical system which supports TPP's vision of a 'one patient, one record' model of healthcare. Using SystmOne, clinicians can access a single source of information detailing a patient's contact with health services across their lifetime.
CWEIC looks forward to supporting TPP's continued growth in Commonwealth markets and their mission to provide an integrated, efficient, and modern healthcare system.