News
Trade commences under African Continental Free Trade Area terms
News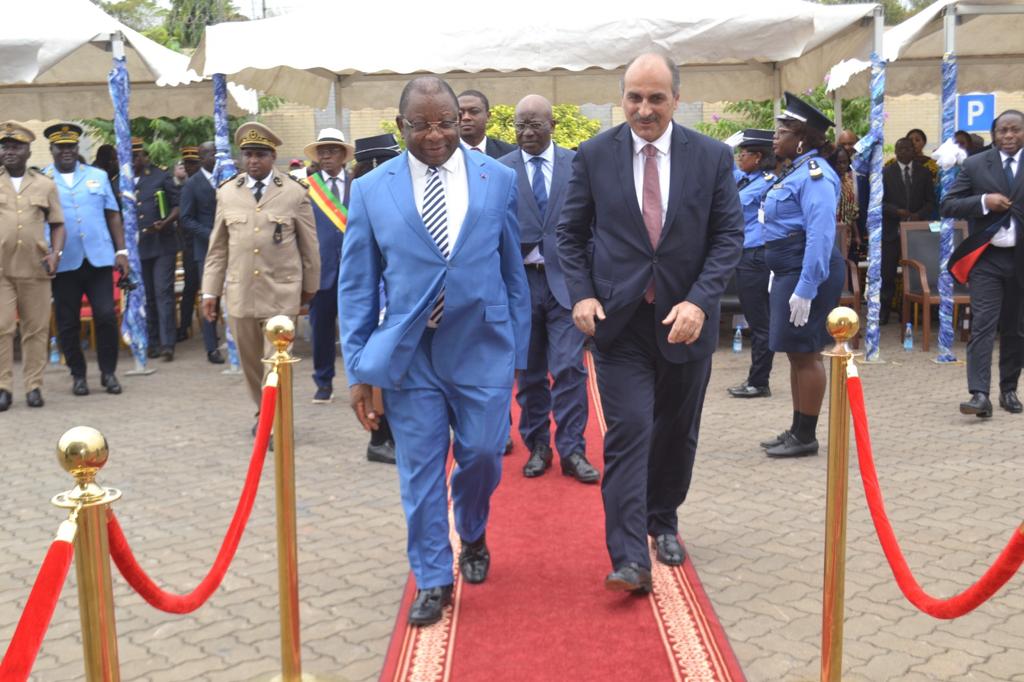 Commercially meaningful trade under the African Continental Free Trade Area (AfCFTA) Guided Trade Initiative has begun. CWEIC Strategic Partner, the Cameroonian Port of Kribi, received a shipment of resin from Tunisia which benefited from a reduction in custom tariffs.
The Government of Cameroon represented by the Minister of Trade Luc Magloire Mbarga Atangana, The Cameroon National Shippers Council represented by Auguste Penda Mbappe and The Port Authority of Kribi represented by Patrice Melom were present at the ceremony to officially release the first successful shipment under the preferential trade regime of the AfCFTA.
This shipment is the first in a series of goods shipped from Tunisia and Egypt to Cameroon under the AfCFTA rules, and marks the start of the test phases for AfCFTA implementation.
In a press release The Cameroon National Shippers Council commented that: The objective of the AfCFTA is to ensure the free circulation of goods and services produced in Africa or with African raw materials. This pilot phase is the first milestone towards the African Common Market, presented as a formidable lever to boost the continent's growth and economic development. It should be noted that the unloading of this shipment will mark the beginning of customs tariff reductions for products shipped under AfCFTA in Cameroon.  Measures have been taken to guarantee the successful implementation of tariff reductions for concerned cargo."
According to the World Bank, The AfCFTA will compromise the largest free trade area in the world and will connect 1.3 billion people across 55 countries with a combined gross domestic product valued at US$3.4 trillion.
To speed up implementation and help the agreement reach its full potential, the AfCFTA Guided Trade Initiative (GTI) was launched in October 2022 to enable the start of trading under the preferences of the AfCFTA Agreement. The GTI will enable trade between countries that have met minimum requirements for trade under the AfCFTA. Eight countries (Cameroon, Egypt, Ghana, Kenya, Mauritius, Rwanda, Tanzania and Tunisia) are taking part, representing the different regions of Africa. The GTI will test AfCFTA's policies, legal framework and operational and institutional environments.