News
University of Professional Studies joins the Commonwealth Enterprise and Investment Council as a Strategic Partner
News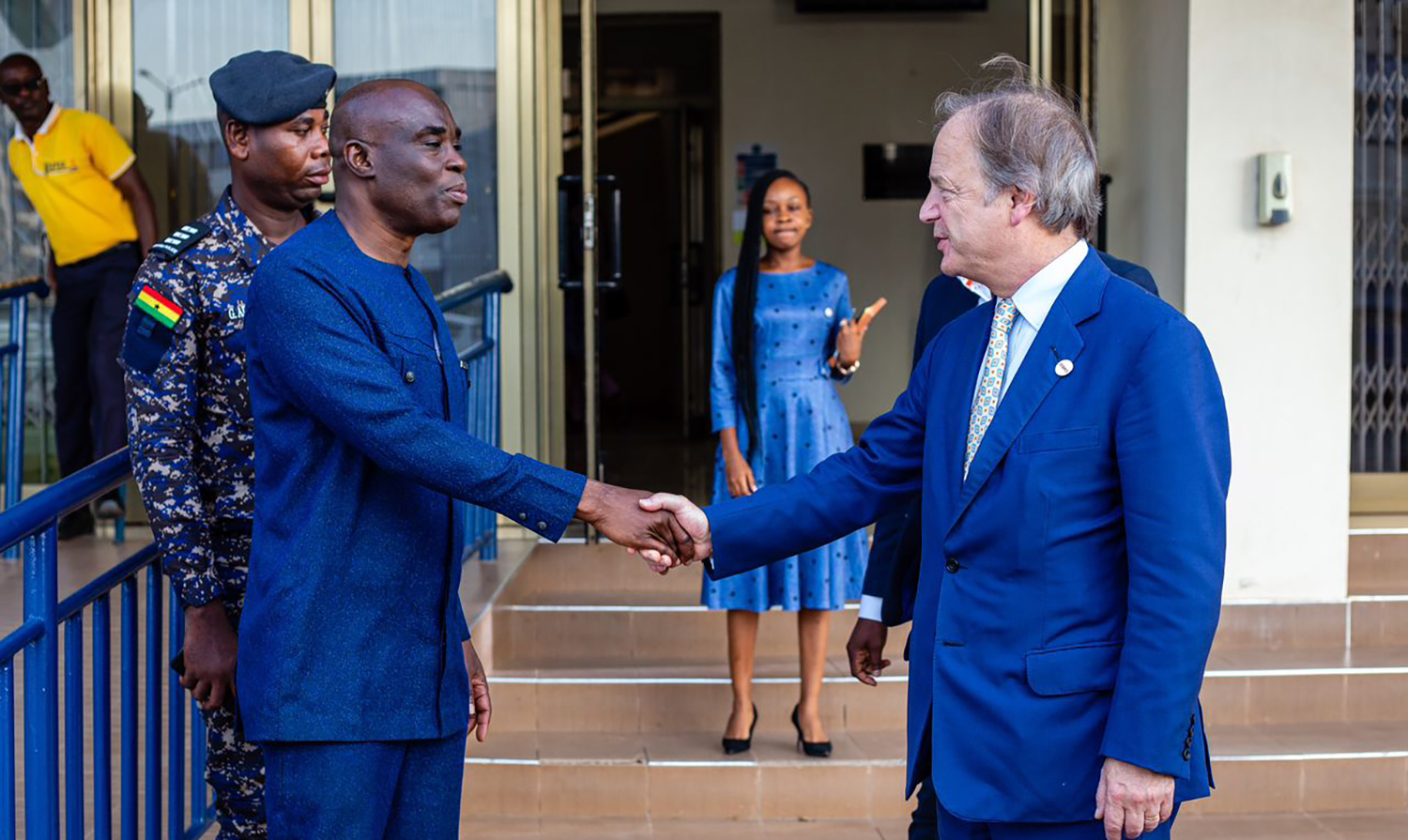 The University of Professional Studies, Accra (UPSA) has become the latest Strategic Partner to join the Commonwealth Enterprise & Investment Council (CWEIC). Professor Abednego Feehi Okoe Amartey, Vice-Chancellor of UPSA, will represent the University on the CWEIC Global Advisory Council.
The University of Professional Studies, Accra (UPSA) is a top tier public institution that provides higher education in both academic and professional business disciplines in Ghana. With over 50 years of experience, UPSA has achieved the reputation as the oldest Ghanaian human resource development institution in professional accountancy and management with many of its alumni in key leadership positions in Ghana and abroad.
Following a visit to Ghana by Lord Swire, CWEIC Deputy Chair, UPSA decided to join the CWEIC network to foster new strategic alliances and international collaboration. Professor Amartey commented on the new Strategic Partnership "UPSA is very pleased to be a member of CWEIC. As a progressive university that wants its graduates to become the most targeted by top employers and its faculty, the leading resource for the transfer of knowledge to industry, this partnership will afford us the opportunity to forge symbiotic relationships that will create opportunities for our students and faculty while enriching our offerings.
Professor Amartey joined UPSA 16 years ago and became Vice-Chancellor in 2017. Under his tenure, the university has grown exponentially in infrastructure and reputation. The student population has grown from 11,500 to 20,240 with an over 50 per cent rise in academic offerings. His exemplary leadership has been recognised with several awards.
Lord Swire commented: "CWEIC is delighted to welcome the University of Professional Studies as the latest Strategic Partner. We are excited to assist UPSA in achieving its objectives and establishing fresh partnerships. The remarkable expansion of the University serves as evidence of Professor Amartey's dedication to and belief in the significance of delivering specialised education for the development of professional services. These services provide essential support to businesses and organisations, enabling them to operate more efficiently and effectively, and as such play a crucial role in the growth and development of Commonwealth trade and investment."
Established as the Institute of Professional Studies in 1965 by the founder, Nana J.K. Opoku Ampomah, the Institute was the only tertiary educational institution to train professional accountants and administrators in the whole of West Africa at the time. By order of a Presidential Charter in 2008, the Institute became a university, offering Doctoral, Postgraduate, Bachelors and Diploma courses, as well as professional programmes. UPSA is fully accredited by the Accreditation Council for Business Schools and Programmes (ACBSP) in the USA.