News
Op-ed: "The AfCFTA and beyond" by Africa Legal Associates co-founder Nana Adjoa Hackman
News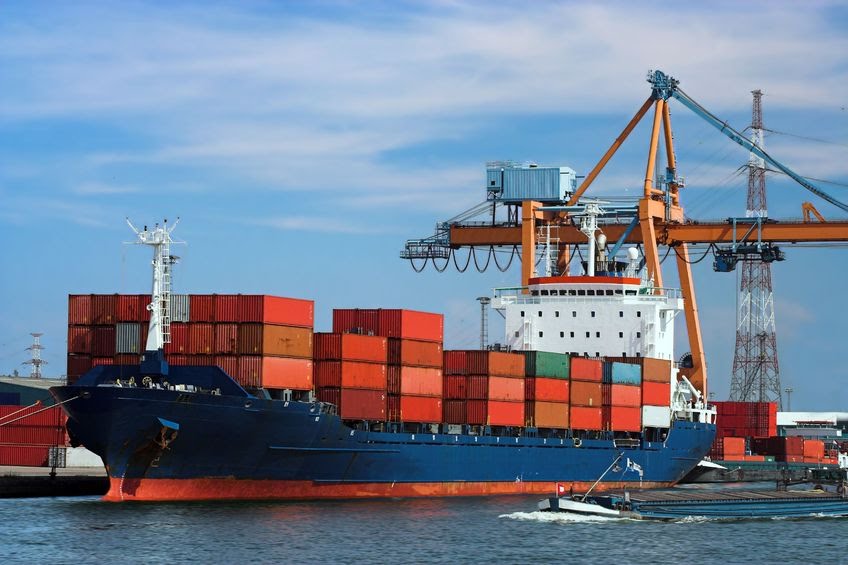 CWEIC Global Advisory Council Member Nana Adjoa Hackman has written an op-ed titled "The AfCFTA and beyond" featured in the Africa Briefing.
The article outlines how the African Continental Free Trade Agreement (AfCFTA) can transform Africa's economic transformation, reform social institutions and strengthen the rule of law, as well as how the private sector can play a more assertive role in boosting regional trade. Read the full article below:
The African Continental Free Trade Agreement (AfCFTA) provides our continent with unprecedented opportunities to realise Africa's potential. The elimination of 90 percent of tariffs on goods produced across the continent and the pioneering easing of border restrictions have united our nations and connected 1.2 billion people in the largest free trade area in the world.
Yet successful implementation of the AfCFTA is not a given. Governments and business leaders across Africa must commit to clear plans and consistent action to maximise its offering. More than just a trade agreement, the AfCFTA can catalyse social and political reform to spur the whole of Africa's economic transformation.
Currently, proportion of trade between African countries stands at a mere 16-18 percent. The AfCFTA can transform this by reducing red tape on the continent. In doing so, 55 once-fragmented economies can transform together into an international powerhouse of trade. This exciting prospect would boost local economies and standards of living across the continent, as well as ushering in a new era of African competitiveness.
Beyond economic prospects, the AfCFTA provides governments with the perfect chance to reform social institutions and strengthen the rule of law. By implementing the agreement's policies and abiding by its spirit, governments will facilitate trade with regional neighbours, creating regional hotspots of economic cooperation, which can lift countries out of poverty together. By promoting rules-based trade, AfCFTA will create a more attractive partner to international investors, as well as foster regional value chains to serve as stepping-stones to global markets.
The private sector must also play a more assertive role in boosting regional trade. Industry leaders should look to target emerging markets, as well as empower youth, women, and other potentially marginalised groups through developing their skill set. Initiatives to improve technical literacy will spread the skills needed to thrive in modern business. Governments should look to support the private sector in these endeavours. A new era of public-private sector collaboration under the AfCFTA, which has already shown signs of realisation since the agreement's implementation, will ensure the equal distribution of benefits and economic opportunities.
The trade agreement and reduction of tariffs also promise to have a huge impact on the development of SMEs, which are responsible for 90 percent of job opportunities across the African continent. The formal ownership of SMEs by women currently stands at around one third of all SMEs in Africa, showing that the agreement can have a significant impact on addressing inequality. The facilitation of cross-border trade and increased investment have the potential to upscale SMEs, which will have wide-ranging positive impact on local businesses and business owners.
Increased investment in SMEs under the AfCFTA will not only address gender inequalities, but also help tackle the inequalities Africa has experienced between rural and urban communities, regional and country-specific development, and other marginalised groups.
Practically, the agreement will boost government budgets and increase their capacity to take on ambitious development projects. This will allow greater expenditure on the necessary reforms to maximise AfCFTA's potential, including reducing the costs of logistics, developing the tech, manufacturing and service sectors, improving the investment and business environment, advancing training for a skilled workforce, and improving nationwide infrastructure.
Access to affordable power is widely acknowledged to be key to our continent's development. The development of major economies has long been held back by poor energy security and a lack of energy infrastructure. Currently, investment plans do not meet the energy needs of the continent's young and rapidly growing population, whose rise will see Africa's energy demand rise by 60 percent in the next twenty years. However, I am excited to see positive change with sustainable and bespoke power projects, such as the solar park in Botswana and the emergence of several initiatives aimed at financing renewable energy projects in Africa.
As the development of new energy projects continues, the AfCFTA offers Africa the chance to retain more of its extractive wealth and actively invest it into African opportunities. Ensuring this wealth remains in the continent is key to raising millions of people from poverty. By investing extractive wealth into other sectors, governments can diversify their economies away from over-reliance on mining or oil and can prime new domestic sectors for long-term growth. Diversifying economies and revenue streams will make countries more resilient to commodities super-cycles and promote more stable growth – an attractive prospect for international investors and institutional partners offering long-term borrowing facilities to African countries. This model will provide further benefits by spreading wealth and presenting more appealing business environment for other investors.
As Africans, we must harness the opportunities of the AfCFTA. Global partners can boost our efforts. The agreement will not only increase intercontinental trade, but also promises to strengthen existing global partnerships and attract new ones. The reduction of tariffs, increased movement and enhanced rules-based business environment will attract international partners. This recently took place with the UK, which signed on September 13 a Memorandum of Understanding with the AfCFTA on commitment to the success of the agreement. This memorandum ushers in a new partnership that will boost cooperation on trade facilitation in Africa, as well as demonstrating the UK's support for an integration process for Africa led by Africans. The UK is the first non-African nation to recognise the opportunities of the AfCFTA, but it will not be the last.
African prosperity has often been described as a reality of the future. However, the World Bank estimates that, if utilised correctly, the predicted economic benefits of the AfCFTA would include real income gains of nearly $450 billion by 2035. Moreover, the real benefit of these economic gains will be most felt with the development of accompanying social reforms. Clearly, it is an exciting time to be African. Through commitment to this unequalled opportunity, we can make African prosperity a reality today.
Nana Adjoa-Hackman is the co-founder and Managing Partner of Africa Legal Associates, a CWEIC Strategic Partner with expertise in the energy, banking and the corporate sectors.