News
CWEIC Strategic Partners, BTP Advisers and WB IFF, Join Forces to Drive Ugandan Trade Expansion
News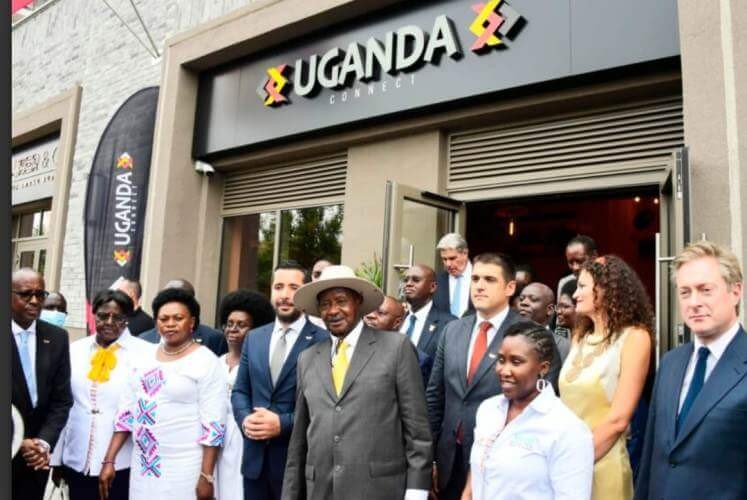 Taking a significant step towards broadening trade horizons, the recent State Visit of Ugandan president Yoweri Museveni to Serbia was orchestrated in collaboration with Commonwealth Enterprise and Investment Council (CWEIC) Strategic Partners, BTP Advisers and WB IFF.
During the two-day official visit, Uganda and Serbia solidified their collaboration through the signing of two MOUs, focusing on trade and agriculture. President Museveni was received by his counterpart, President Aleksandar Vucic at the Palace of Serbia. CWEIC commends its Strategic Partners for their instrumental role in enhancing global trade connections.
The formal State Visit was succeeded by the Uganda-Balkan Investment Summit, attended by ministers, local businessmen, and a large delegation of Ugandan businesses leaders. Organized by the Ugandan Presidential Advisory Committee on Exports and Industrial Development (PACEID) and Uganda's Trade Representative for Southeast Europe, the Summit also marked the inauguration of the Uganda Connect Trade Hub, with plans for further hubs in London, Dubai, and the United States.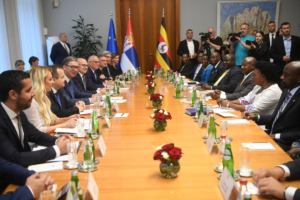 CWEIC Global Advisory Council Members Mark Pursey and Bratislav Stolijkovic, from CWEIC Strategic Partners BTP Advisers and WB IFF, played an active role in the Summit, encouraging extensive discussions on Ugandan trade prospects.
The evolving partnership holds broader implications for Commonwealth trade and beyond. This partnership creates fresh opportunities for many Commonwealths African nations by offering new routes to introduce processed food products to markets that have historically been challenging to access. The 'Open Balkan' initiative, a regional 'mini-Schengen,' significantly amplifies market potential for other Commonwealth nations to access similar gateways. With the forthcoming transport link between Belgrade and Entebbe, there will be a new direct cargo and commercial route from Africa to Europe, and onwards to all of Serbia's regional FTA partners. This success could also set a precedent for other Commonwealth nations to access similar gateways.
In December 2022, the Commonwealth Enterprise and Investment Council (CWEIC) provided a platform for President Museveni to unveil his visionary roadmap for Uganda's future. He underlined the role the Commonwealth will play in increasing prosperity for all Ugandans and emphasised the potential for profit by investing in Uganda as well as the importance of engaging all global markets, including the Commonwealth, Europe, and other regions.