News
New Strategic Partner RuralShores/PeopleShores joins CWEIC
News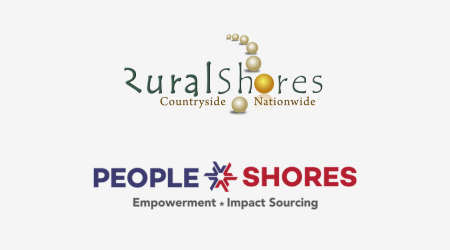 We are delighted to welcome RuralShores/PeopleShores as our latest Strategic Partner and welcome Murali Vullaganti to the Global Advisory Council.
RuralShores/PeopleShores are social enterprises offering digital skills and jobs for the disadvantaged workforce in underserved communities through the establishment of outsourcing delivery centres in the communities.
While RuralShores is focusing on rural communities in India, PeopleShores is focusing on economically challenged rural communities and inner cities in the USA. Currently, they collectively empower more than 3,000 employees across 12 rural centres in 8 states in India and 4 centres in 4 different states in the United States.
RuralShores/PeopleShores establish tech outsourcing delivery centres within communities which recruit young adults who are then enrolled in a comprehensive skills development programme before being employed full-time within these centres. Subsequently, they secure outsourcing contracts from corporate partners and remotely provide a range of services from these centres.
Prior to founding RuralShores in India, Murali Vullaganti spent nearly 15 years in the USA and 5 years int the Asia Pacific serving large corporates.
His work at RuralShores and PeopleShores has received several accolades and awards including the prestigious Edison Award for innovation, Wall Street Journal / Credit Suisse Award and Harvard-Oxford joint case study.