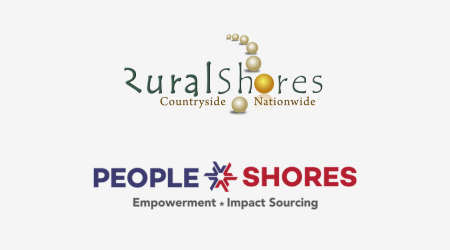 RuralShores/PeopleShores are social enterprises offering digital skills and jobs for the disadvantaged workforce in underserved communities in rural India and rural and inner cities in the USA through the establishment of outsourcing delivery centres in the communities.
The social mission of RuralShores/PeopleShores is to bring technology and tech-enabled jobs to the underserved communities and unlock the untapped talent in these communities. While RuralShores is focusing on rural communities in India, PeopleShores is focusing on economically challenged rural communities and inner cities in the USA.
RuralShores/PeopleShores establish tech outsourcing delivery centres within communities, recruiting young adults with at least a minimum high school education. These individuals are then enrolled in a comprehensive skills development program before being employed full-time within these centres. Subsequently, they secure outsourcing contracts from corporate partners and remotely provide a range of services from these centres, including Software Engineering services, application support services, Content curation, Social Media monitoring, Robotic Process & Automation, Data Management & Validation, Document Digitisation, Finance & Accounting, and Voice processes (Inbound & Outbound), primarily in local languages.
Currently, RuralShores/PeopleShores collectively empower more than 3,000 employees across 12 rural centres in 8 states in India and 4 centres in 4 different states in the United States.
PeopleShores operates centres in Clarksdale MS, Pine Bluff AR, Brooklyn NY, and DeKalb GA, with plans for nationwide expansion.
Their associates consistently deliver high-quality services to over 35 blue-chip clients. The goal is to extend this mission to other developing countries in Asia and Africa.
ADVISORY COUNCIL NOMINEE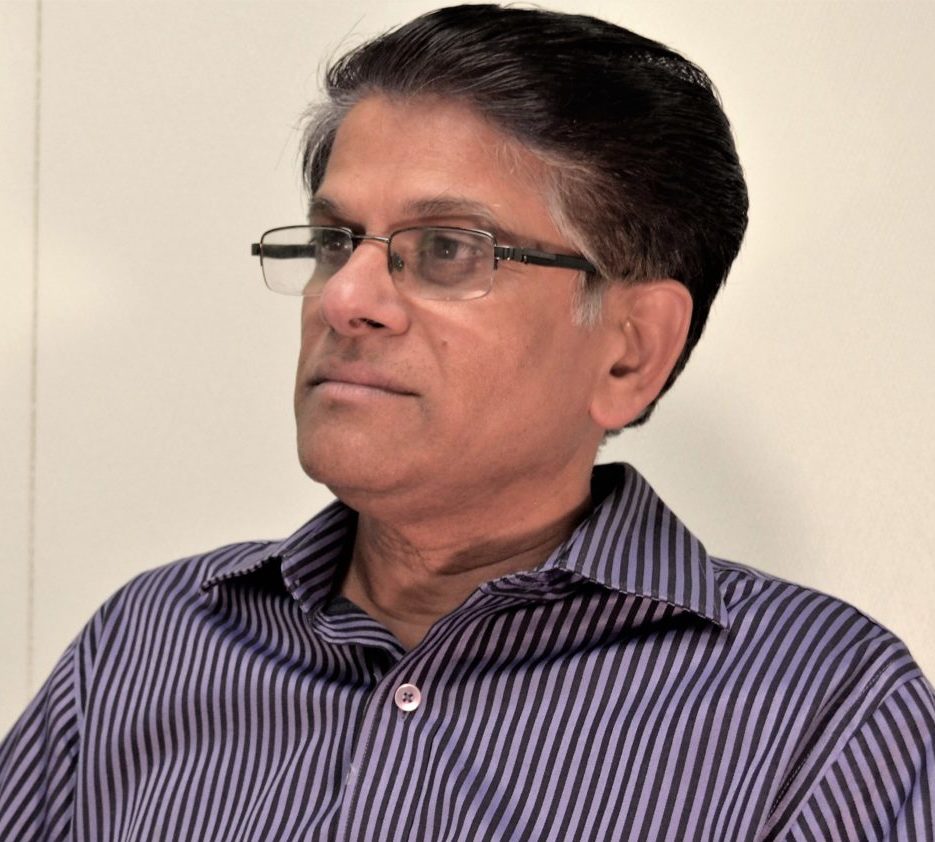 Murali Vullaganti
Founder and Director
RuralShores/PeopleShores
Murali is the Founder and Executive Chairman of PeopleShores, a Public Benefit Corporation (PBC) and is dedicated to empowering underemployed young adults in underserved US communities through digital skills.
Murali is also the Founder Director of RuralShores, the precursor to PeopleShores, which was established in India 12 years ago to create technology-enabled jobs for rural youth, curbing urban migration. Over the past 12 years, RuralShores has positively impacted the lives and careers of more than 21,000 rural youth.
Prior to founding RuralShores in India, Murali spent nearly 15 years in the USA and 5 years int the Asia Pacific serving large Corporates including EDS (now HP). His last role at EDS was Managing Director for the Solutions Consulting Asia Practice, covering Greater China, South-East Asia and India.
His work at RuralShores and PeopleShores has received several accolades and awards including the prestigious Edison Award for innovation, Wall Street Journal / Credit Suisse Award and Harvard-Oxford joint case study.
Murali is an alumnus of IIT-Kharagpur and BITS Pilani.