BTP Advisers is a multi-award-winning international communications agency. We advise leaders and governments, candidates and parties, and entrepreneurs and organisations – delivering campaigns to change hearts and minds. We make the difference through three service areas: international media relations, political campaigns, and legal communications.
ADVISORY COUNCIL NOMINEE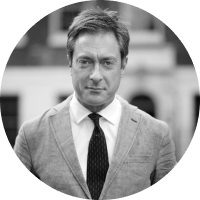 Mark Pursey
CEO
BTP Advisers Limited
Mark is an Anglo-Australian PR Executive and the founder and CEO of BTP Advisers. He has advised governments and aspiring opposition leaders from Europe, Africa, and Asia on international communications strategy. These include the administrations of Presidents Muhammadu Buhari of Nigeria, Uhuru Kenyatta of Kenya, Paul Kagame of Rwanda, and Ellen Johnson Sirleaf of Liberia. Mark has advised winning campaigns and ballots in the UK, US, France, Montenegro, Lithuania, Georgia, Bangladesh, Kenya, Nigeria, and Tanzania – amongst others.
Mark also has extensive experience of devising international PR campaigns for international businesses and across multiple sectors including tourism and travel, aviation, investment, energy, and extractives. Prior to setting up BTP, Mark served as a press spokesman for the Mayor of London, as spokesman for the worldwide Vodafone Group, and as vice-president communications for Deutsche Bank AG.