Maldives Transport & Contracting Company Plc.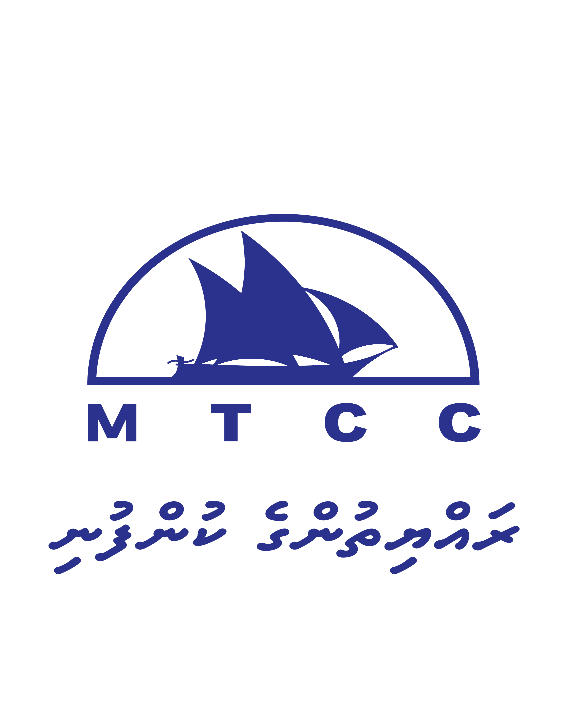 MTCC was incorporated in 1980, at a crucial time in the country's journey of development. We have played an important role in the development of economic and social infrastructure since our inception. At MTCC we focus on building the nation, building harbors, roads, airports and the infrastructure that is needed to move the country forward. We move people to work and goods to the market with our nationwide transport network. We drive key industries of the nation with our products and services.
We are a dynamic company continuously seeking new products and entering into new lines of businesses to ensure we stay ahead of the needs of the country. We continue to build our capacity with investments, introduction of new technology and skills development, preempting market needs, so that we are ready to serve as the need arises. Our business strategy revolves of around offering the highest quality and reliability in all the products and services we offer. We adhere to international quality control systems and adopt the latest innovations to match local needs.
Our focus is on sustainability through strategic diversification and expansion of our customer base. We are committed to ensure that we lead the way in the businesses we have developed and that the position we have achieved is sustained both locally and internationally in an increasingly challenging and competitive environment.
We owe our success to the trust placed on us by our customers, partners and other stakeholders and to the dedication, commitment and hard work of our team.
Infrastructure development and construction
We are the pioneer and leading local contractor in infrastructure development and construction in the Maldives. While retaining our strengths in key areas of our work, we have diversified into a variety of new areas of infrastructure development along with the changing needs of the country. While our traditional areas of work have been the development of harbors, shore protection and related works, in recent years we have entered into areas such as road and airport construction, water and sewerage infrastructure and electrification. We have expanded sub-sectors of our portfolio such as environmental consultancy, surveying and architectural design as separate lines of business to serve the evolving needs of the market. We are recognized for our adaptability and our capacity to mobilize and execute the largest projects in the country.
With the largest fleet of equipment in the country combined with our team's collective experience in project design, management and execution, we have the capacity to execute several projects simultaneously in multiple locations across the country. While our customary lines of work such as harbor development, shore protection, beach replenishment and sheet piling remain significant for our business as well as for the country, we have proven our capability in new areas with multiple airport and road construction projects, mega construction projects and water and sewerage projects in recent years.
Dredging & reclamation
Dredging and Reclamation has been one of the core areas of business for the Company since the early years of our inception. Due to the unique geography of the country, the sector has played an essential role in the country's development. With increasing public expenditure and private sector investment, dredging has expanded vastly during the last few years. A new Dredging and Reclamation Department was created in 2016 to ensure dedicated focus on the development and expansion of the sector and to maximize revenue from the sector.
Dredging and Reclamation, which is one of the Company's core activities, was started in 1995 with just a few excavators. Today we own the largest dredging fleet in the country and have attained a position to offer customers, cutting-edge solutions to meet their requirements. Our dredging and Reclamation fleet, the largest in the country, includes Mahaa Jarraafu, the 3700 cubic meter hopper dredger introduced to our fleet in 2017, which has revolutionized the dredging industry in the Maldives and has made us a regional player in dredging. We continue to add to our fleet, investing in equipment and skills training to maximize our capacity. Together with our experienced engineers and professionals, we have the capability to deliver the most challenging dredging and reclamation projects successfully to the satisfaction of our customers.
Transport
Our transport service began in 2001 with ferry services to offer scheduled connectivity between Male' and Villingili. Today our transport service is an integral part of Maldivian life, serving more than 85% of the population and offering services in all the atolls from Haa Alifu Atoll in the north to Gaafu Dhaalu Atoll in the south. Today we serve 10 million passengers a year on our transport network. While our comprehensive transport network connects the dispersed island and atolls of the country, our services in the Male' Region cater to ferry services between the islands of Greater Male' and land transport services in Male' and Hulhumale'. With well-structured and reliable scheduled transport services, we offer the public, the possibility to plan ahead and make travel plans for business or pleasure.
As the country's largest public transport network, our objective is to provides safe, affordable and convenient land and sea transportation services to the public. We continually review our ferry schedules and service standards and adapt them to synchronize with the needs of our customers. We have introduced modern technology, such as automation of fare collection for the convenience of our passengers and have introduced various platforms to provide up-to-date and live information of our services directly to our customers.
Trading
Trading has been one of our core businesses since the inception of the Company. Our trading business began with our engagement in the nationwide program of mechanization of the country's fishing fleet in the early 1980s. From the onset the objective was to provide access to engines for fishermen and boat owners across the country. Along with that, we began the supply of spare parts necessary to ensure the smooth operation of the nation's fishing fleet.
With our proactive approach to identify the needs of the marine sector, our product portfolio has evolved tremendously over the decades. We have continued to add to our portfolio to meet the needs of the fisheries and transport sectors with the introduction of basic products such as engine oil and marine coatings, which has later expanded into inboard and outboard marine engines, marine generators, steering systems and fiber composites for boat building. Today we offer a range of high-quality products from leading brands for the Maldivian market along with comprehensive presale and aftersales services and technical support provided by highly skilled engineers and technicians. The hub of our trading business is the Kashavaru Showroom.
Our products and brands are trusted and well established in the Maldivian market and includes Yanmar, Suzuki, Castrol, PPG marine and protective coating, Marol Steering, SeaStar outboard steering, Nakashima propellers and Scott Bader fiber composites and related products, which serves the marine sector. We also offer heavy machinery from XCMG, industrial gas for the construction and industrial sectors and a variety of other products that includes pumps, radars, and other boating accessories.
Engineering and Docking Services
Although our engineering and docking services was formed to provide maintenance services to the Company's fleet of vessels and vehicles, today our services are offered to public and private customers in the market. We are one of the largest docking service providers in the country. Our boatyard located in Thilafushi, Male' Atoll has the capacity to accommodate 20 vessels of various sizes at a time. Along with the 200-ton boat hoist installed in 2017, our boatyard boasts the largest capacity for docking services in the Maldives. We are currently in the process of expanding our capacity to meet the increasing needs of fleet and boat owners as the fisheries and marine logistics industry continues to grow.
Our docking service is offered using boat hoist, slipway, boat trailer and air bag technology. We offer a one-stop solution to our customers with a comprehensive range of complementary services which include welding, metal fabrication, marine engineering, electrical works, machining, fiber works and woodworks. We have also added underwater welding and cutting to our service portfolio in recent years. In addition to offering services to individual vessels that require our services we also offer fleet maintenance services to resorts and public and private parties on contract.
ADVISORY COUNCIL NOMINEE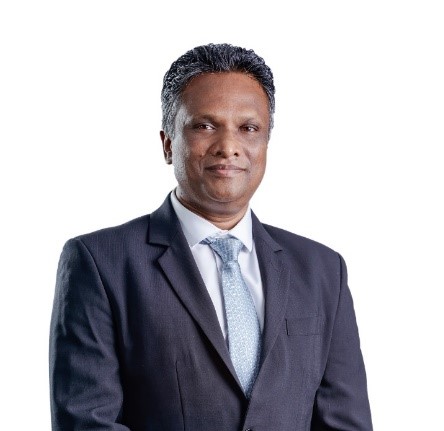 Mr. Adam Azim was appointed to the post of Chief Executive Officer and Executive Director of the Board of Directors by the majority shareholder (Government) on 21st January 2020. Prior to joining MTCC, Mr. Azim served as the Managing Director and Executive Board Director of Male' Water & Sewerage Company Pvt Ltd (MWSC), a joint venture company with Hitachi Plant Technology, from December 2018 to January 2020 and as the Managing Director and Executive Board Director of State Trading Organization Plc (STO) from November 2013 to March 2015. He served as a Non-Executive Board Director at Bank of Maldives Plc from the year 2011 to 2013. He has also served as the Chairman of Maldives Structural Products Pvt Ltd, Maldives National Oil Company Ltd, STO Maldives (Singapore) Pte Ltd, STO Hotel & Resorts Pvt Ltd, Island Beverages Maldives Pvt Ltd (a subsidiary of MWSC) and acting Chairman of the Addu International Airport Pvt Ltd.
Mr. Azim began his career at Coopers & Lybrand as an Audit Assistant. During his long career, he has filled positions including Accountant, Manager Accounts, Deputy Finance Manager, Finance Manager, General Manager Merchandizing, General Manager Sales and Marketing, and Deputy CEO at Island Beverages Maldives Pvt Ltd.
Mr. Azim holds a Master of Business Administration in Financial Studies from the University of Nottingham, UK and a Bachelor of Arts (Hons) in Accounting and Finance from the University of East London, UK. He also holds an Advance Diploma in Management Accounting from Chartered Institute of Management Accountants (CIMA, UK). He has also participated in a wide range of training programs in the areas of leadership and management.