UKAS is the world's leading accreditation body that delivers confidence in products and services by declaring the competence of testing, inspection and certification services.
As an intrinsic part of the Quality Infrastructure, accreditation supports global supply chains and facilitates trade through the removal of technical barriers. UKAS has a track record of delivering technical capacity building assistance and assessment services that provide the ability to demonstrate quality and safety of goods and services and to comply with international standards in target markets. These activities enhance market access, facilitate product diversification, and increase investment opportunities.
UKAS accreditation, which is recognised in 103 economies, provides organisations with real business value, a marketing and reputational advantage, access to export markets, and internal quality service improvements. It boosts productivity by reducing the costs of trade by avoiding duplication in testing and inspection, and through economies of scale from standardized working methods and interoperability between manufacturers along the value chain.
ADVISORY COUNCIL NOMINEE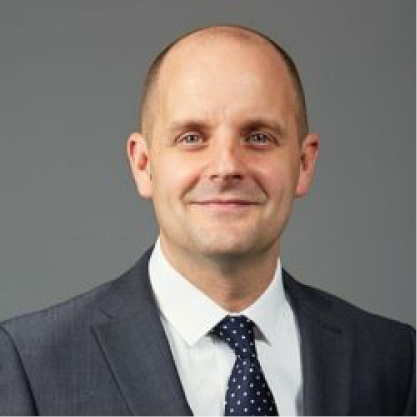 Matt Gantley
CEO
UK Accreditation Service
Matt Gantley is the Chief Executive of UKAS, the UK's Accreditation Body and major contributor to the national quality infrastructure. Accreditation by UKAS means that conformity assessment (testing and calibration laboratories, inspection and certification bodies) have been assessed against internationally recognised standards to demonstrate their competence, impartiality and performance capability.
Matt has over 20 years' experience in the conformity assessment and prior to joining UKAS he was the Managing Director of NQA Certification and held senior Directorship positions in certification, training and consulting enterprises.
His key achievements include strategic and commercial development alongside international management in emerging markets. Matt is passionate about corporate and business strategy and served as a visiting MBA lecturer at Manchester Business School. Matt has also fulfilled Non-Exec roles for Elmhurst (EPBD Training/Certification), was a Board Director of SSIP (Safety Schemes in Procurement) and was the Chairman of the Association of British Certification Bodies. Matt is an active member of CQI, IOSH and IEMA.