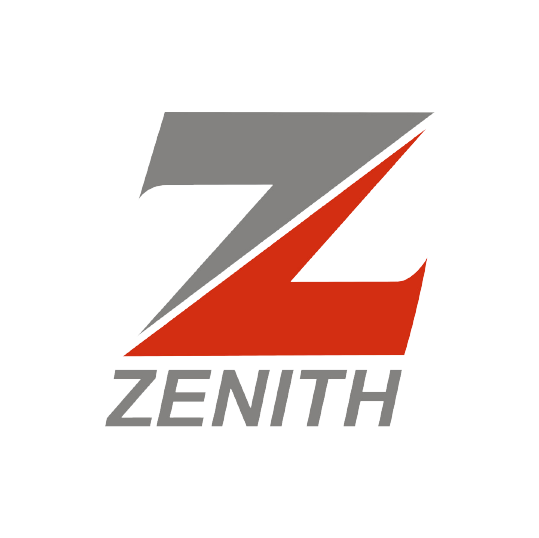 Zenith Bank Plc. is Nigeria's largest and Africa's 6th largest financial institution by tier-1 capital.
The bank provides individual customers and corporate clients with a range of financial products and services. Its shares are traded on the Nigerian Stock Exchange (NSE), London Stock Exchange (LSE) and Irish Stock Exchange (ISE).
The bank offers best-in-class banking services from branches and business offices across all States of Nigeria and the Federal Capital Territory (FCT), Abuja. The bank has presence in the United Kingdom (UK), Ghana, Sierra Leone, The Gambia, South Africa, China and United Arab Emirates (UAE).
With a team of dedicated and well-trained professionals, the bank leverages its robust Information and Communication Technology (ICT) infrastructure to provide products and services through its network of branches, point of sales terminals and electronically through its internet and mobile banking channels.
Zenith Bank places premium on its core business strategy which is anchored on People, Technology and Service to create value for its clientele. With strict adherence to global best practices, the bank combines market knowledge, professionalism, expertise and ICT to create products and provide services that anticipate and meet customers' dynamic needs.
VISION AND STRATEGIC OBJECTIVE
Vision: To become the leading Nigerian, technology-driven, global financial institution that provides distinctive range of financial services
Mission: To build the Zenith brand into a reputable international financial institution recognized for innovation, superior performance and creation of premium value for all stakeholders.
Core Values: Integrity, Professionalism, Corporate Governance, Loyalty and Excellent Service.
Strategic Objective: Continuous improvement of our capacity to meet the customers' increasing and dynamic financial needs as well as sustain high quality growth through investments that impact the quality of service to our existing and potential customers, constant upgrade of our ICT infrastructure, unwavering investment in training and re-training of our people, and regular reinforcing of our Customer Services delivery charter with regards to continually changing customer needs.
SUSTAINABILITY
Guided by the Nigerian Sustainable Banking Principles (NSBP) of the Central Bank of Nigeria (CBN) and the United Nations Global Compact (UNGC) Principles, Zenith bank is committed to ensuring that the environmental, social and economic impacts of its banking services are carefully considered to obliterate or minimize negative outcomes. The bank published its maiden Sustainability Report ('Nurturing Our People, Planet, Profit), covering it's economic, social and environmental activities and performance from January to December 2015, the second edition of the Sustainability Report for 2016 ('Creating Wealth Sustainably') showing the progress made in the sustainability journey was also published in August, 2017.
ADVISORY COUNCIL NOMINEE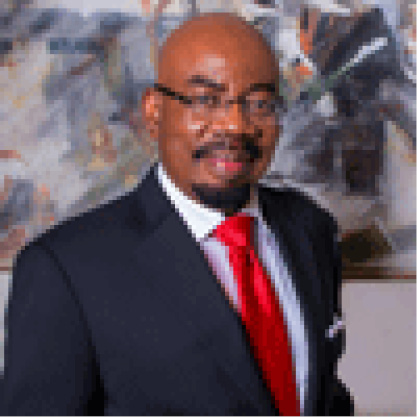 Jim Ovia
Chairman and Founder
Zenith Bank
Jim Ovia is the Founder and Chairman of Zenith Bank Plc, one of Africa's largest banks with over $16 billion in assets as at 31 December 2018. Zenith Bank is listed on the London Stock Exchange as well as on the Nigerian Stock Exchange. In addition to major operations in Nigeria and other West African countries, it has sizeable operations in London and Dubai.
He is also the Chairman of Prudential Zenith Life Assurance Limited and Zenith General Insurance Limited – one of Nigeria's most profitable general insurance companies.
Jim Ovia is the author of "Africa Rise and Shine", published by ForbesBooks. The book details the secrets of success in doing business in Africa, which encapsulates Zenith Bank's meteoric rise.
As part of his philanthropic efforts, Jim Ovia is one of the founding directors of the Private Sector Health Alliance of Nigeria (PHN), which is co-sponsored by the Bill & Melinda Gates Foundation. Realizing the importance that education played in his personal success, he established the Jim Ovia Foundation. To date, over 3,000 students had been provided with university scholarships. Jim Ovia also established James Hope College, Agbor, Delta State, a co-educational boarding school that provides scholarships to over 40% of its pupils.
He is an alumnus of the Harvard Business School (OPM), University of Louisiana (MBA), and Southern University, Louisiana, (B.Sc. Business Administration).
Jim Ovia is a member of World Economic Forum Community of Chairmen; and the Co-chair of the World Economic Forum's Africa Regional Business Council.