ALP (Africa Law Practice) is a commercial law firm in Nigeria, established as the result of a carefully cultivated 25-year vision. The partnership practices under the name 'Africa Law Practice' and 'ALP Legal'.
The firm is a strategic merger of distinct practices bringing together legal, business and policy expertise that underscores Africa's growth. The merged practices have easily placed ALP Legal at the forefront, as a leading corporate commercial law firm.
As increased investment and rapid private sector growth in Africa transformed its economies, the need for home-grown, regionally-oriented and excellent quality legal services became imperative. This also led to the establishment of ALP Legal, as a Nigeria-based, Africa business-focused firm that delivers the very best of African legal and advisory services.
The partners have over 100 years of combined experience in legal and business advisory services in Nigeria and internationally. Additionally, our significant experience in the public sector and government relations gives us an advantage in helping our clients to navigate Nigeria's sometimes complex regulatory and public sector landscape.
The firm has significant industry knowledge which covers, but is not limited to, the following areas:
Energy, natural resources and infrastructure
Admiralty and maritime
Transport and logistics
Financial services
Culture, media and creative industries
Hospitality and leisure
Consumer goods and retail
Regulatory and government affairs
Our Practice expertise include:
Corporate and commercial
Intellectual Property
Litigation, arbitration and dispute resolution
Risk management
Business advisory
Private clients
Africa Law Practice recently became one of the Strategic Partners of the Commonwealth Enterprise and Investment Council (CWEIC) and the only Nigerian Law firm to become a strategic Partner.
Company details
Website
http://www.alp.company
Headquarters
Lagos, Nigeria. Also in Abuja (FCT)
Company type
Partnership
Company size
25-50 employees
ADVISORY COUNCIL NOMINEE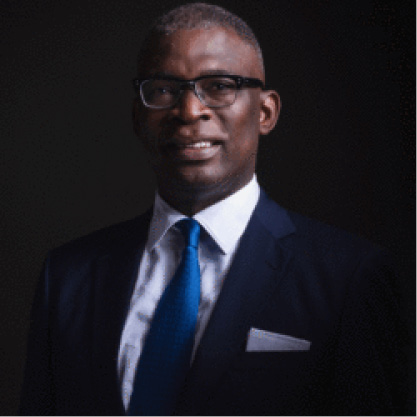 Olasupo Shasore, SAN, FCIArb
Partner
Africa Law Practice
Olasupo Shasore is a partner at Africa Law Practice and a Senior Counsel (a member of the inner bar, appointed Senior Advocate of Nigeria (SAN) in 2006); often referred to as a 'seasoned arbitrator and strategic litigator', thirty years of experience acting for sovereign, sub-national and private international parties in international commercial & investment arbitration/ litigation and other advisory capacities; shipping & maritime law, project and risk advice in mining, natural resources, energy and infrastructure; seasoned and frequently appointed arbitrator or expert on Nigerian Law.
Shasore has significant experience in commercial arbitration; lead counsel in an on-going complex State- Investor dispute, an International Investment Arbitration before ICSID Tribunal; Represented the Sovereign States and entities in leading precedents on Sovereign Immunity in Nigeria; Frequently selected expert on Nigerian law at arbitration/foreign proceedings.
Olasupo is a counsel and legal adviser to the Eko Atlantic City development project, a ten million square meter city and infrastructure development project in Nigeria; Energy advisor to energy sector investors and transactions involving significant power company M&A transactions; significant public sector experience: Attorney-General for Lagos State Nigeria, (2007-2011); He was a member of ICCA's Consultative Workshop Cooperation among African Arbitral Initiatives; London Court of International Arbitration Africa User Group; the Panel of Recognised International Market Experts (PRIME) and its Advisory Committee; the International Lawyers for Africa (ILFA); board member of Nigeria Ports Authority and Interswitch.
Author: 'Commercial Arbitration Law and International Practice in Nigeria' (2011) (Johnson & Shasore); 'Jurisdiction and Sovereign Immunity in Nigerian Commercial Law (Practice and Textbook) (NIIA 2007); Publisher and Editor-in-Chief (since 2004), Commercial Law Reports of Nigeria(CLRN).