With 15 UK locations and an international presence we have assisted clients in taking business, wealth and health advice in over 200 countries worldwide.  We're one of the UK's largest full-service law firms, which means whatever advice you need or problem you have, we can help.
Our global network of trusted and independent 'best friend' legal and financial firms means we can provide global project management whenever and wherever you require it, saving you considerable time, hassle and expense.
We are frequently working closely with foreign businesses and individuals in respect of their English legal needs.  The extent and range of our advice includes; corporate M&A, setting up in the UK, financing arrangements, commercial contract agreements and data protection, disputes, regulatory and compliance, restructuring and insolvency, employment and immigration, intellectual property and brand management, real estate and residential property, contentious and non-contentious private client matters and international serious injury claims and much more.
We're not ones to rest on our laurels and we're always exploring innovative new ways to help more people and give our clients even better service.
We're consistently ranked as one of the country's top firms by independent legal directories and win a wide variety of awards for the quality of our work.  In 2019, we achieved Superbrand status for the first time, alongside international heavyweights as varied as British Airways, eBay, and LEGO.  We retained our positon as the number one legal Superbrand in 2020.  See a full list of our recent award wins
Every quarter, we commission an in-depth study into local economic trends to help us assist clients who have existing activities or future interests in the UK. Read our latest UK Powerhouse city tracker report.
To find out more, please visit www.irwinmitchell.com or follow us on Twitter, LinkedIn and YouTube.
ADVISORY COUNCIL NOMINEE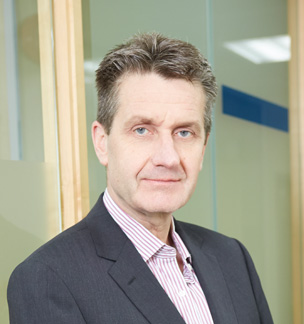 Bryan Bletso
Partner and Head of International
Irwin Mitchell
Bryan is Head of International and an experienced partner in the corporate department at UK law firm Irwin Mitchel, spending much of his career advising international businesses on cross border issues.
He leads a talented and ambitious team of internationally focussed lawyers and other professionals as part of our ambitious growth plans, having spent all of his career in the international arena, focussing on Foreign Direct Investment into the UK, but also building best friend relationships with some of the leading independent legal and financial firms around the world.
As a corporate partner, specialising in international M&A matters, Bryan has regularly been named in the Legal 500 as a leading corporate lawyer.